UNDERCOVER ANGELS: Christian Books for Girls
Devotionals Just for Girls
| | |
| --- | --- |
| Posted on August 8, 2017 at 2:53 PM | |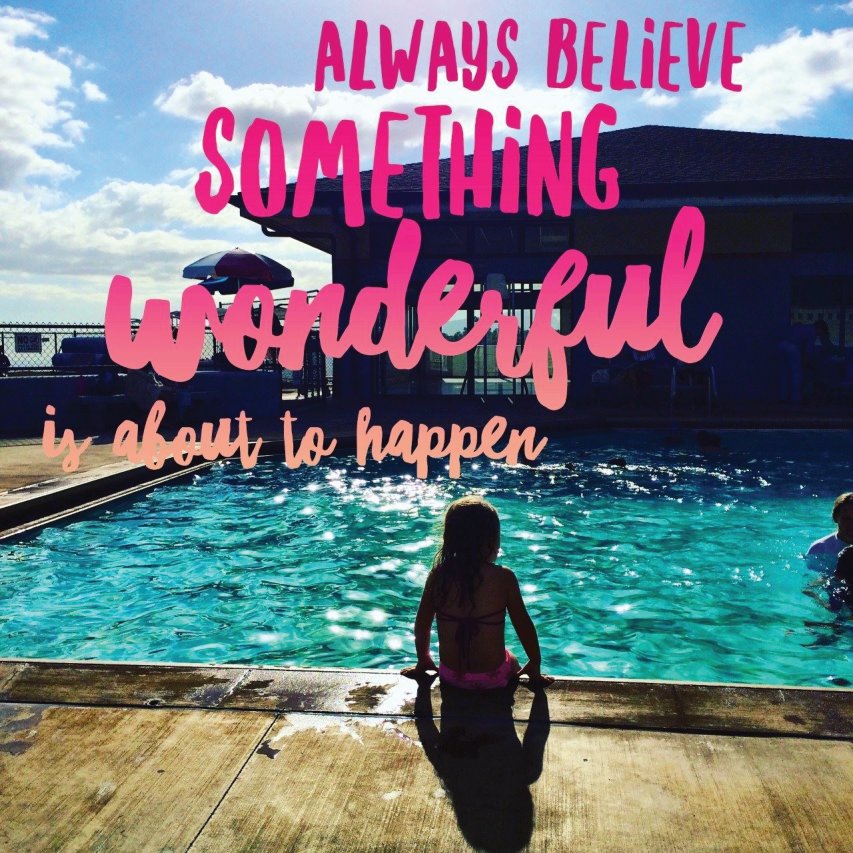 Always believe something wonderful is about to happen. I can't help thinking of Paul and Silas when they were in prison after being beaten for their faith and put in stocks. (Acts 16) They were complaining... no wait, that's probably what most of us would be doing, but that's not what they did. They were singing praise to God, and then there was an earthquake that broke the prisoner's chains. But then, instead of running free, they all stayed and the jailer and his family became believers that day. Talk about an amazing adventure!!! I can't help wondering if they might have missed out on being used by God and this whole experience if they had been complaining and grumbling. 
It's easy to have a good attitude and have faith when we see things going well, but how about when they don't seem to be going well? That's when we have a chance to shine. People say bad things happen in threes. I don't know if it's true or not, but perhaps our attitude when something bad is happening could actually CAUSE more bad things to happen. 
When Joseph was sold into slavery in Egypt, by his own brothers, he didn't know that very trial would lead to him being second in command in all of Egypt! And as a result, his entire family, along with whole nations, would be saved from famine. Ultimately leading to the birth of the Messiah and salvation for the whole world. 
The Bible says he was given favor by God, even while he was in prison. (Genesis 39:21) But the thing is, we have to be looking for it in order to receive the favor of God even in trials. And I propose to you that our response to trials can actually determine our destiny. 
When the Israelites were wondering in the desert, they complained to Moses, "Was it because there were no graves in Egypt that you brought us to the desert to die? What have you done to us by bringing us out of Egypt?" The crazy part is that wasn't God plan for them. He planned to bring them to the promised land, but you know what? Those people who said that... DID end up dying in the wilderness!!! Their words ended up coming true! 
So, since we don't know the future, why not live as though something wonderful is about to happen? Our attitude, our countenance, our speech will all be different when we are thankful/hopeful people instead of complaining people... no matter what trial we are going through. We don't know the end of our story. But I suggest that if our lives were a movie, our attitudes could be a spoiler.  
Categories: Living Water
/