UNDERCOVER ANGELS: Christian Books for Girls
Devotionals Just for Girls
| | |
| --- | --- |
| Posted on July 9, 2016 at 1:31 PM | |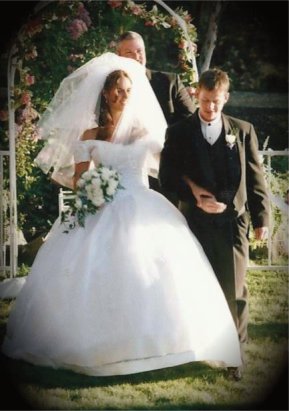 If you've been in the church a while, you might have heard guys talk about looking for a Proverbs 31 woman. I couldn't help noticing some fun traits Psalm 45 mentions about a man. Perhaps Psalm 45 should be the guys' version of Proverbs 31. According to the Life Application Study Bible, Psalm 45 is "a poem to the king (possibly Solomon) on the occasion of his wedding. While this psalm was written for a historic occasion, it is also seen as a prophecy about Christ and his bride, the church." Of course, Jesus is the perfect husband and these verses describe Him, but a girl can dream, right? 
The List from Psalm 45 (only slightly paraphrased by me ;)
Handsome--- "You are the most handsome of all." (verse 2) 
Gracious words---"Gracious words stream from your lips" (verse 2)
Ladies, if a guy always puts you down, he isn't someone who is filled with Jesus-like qualities. If he doesn't value your feelings or care about your heart, than he's not a good choice. The mark of a true gentleman is a man who can be gentle. 
Blessed by God--- "God himself has blessed you forever" (verse 2) 
Does the guy you like seem to be blessed by God? Does his life look like he knows how to follow God's will and make wise choices? If his life's a mess, don't think you can help him. Your life will become a mess too. 
Mighty warrior who defends truth, humility, and justice. (verse 4)
Is he willing to fight for the right causes? The difference between a hero and a bad guy in any movie is that the hero uses their power for good to help those less fortunate. How he treats others, especially his family members is how he will eventually treat you. 
Performs awe-inspiring deeds (verse 4)
Is he motivated? Is he successful? What goals has he achieved? 
Is he stuck in any addictions, or is he walking in victory? 
Hates evil (verse 7)
Joyful (verse 7)
Smells nice (verse 8)
Seriously, some guys have issues with bad hygiene. It might be a deal breaker.  
Dresses nice (verse 8)
Entertained by beautiful music in beautiful places (verse 8)
Does he make good entertainment choices, or does he have issues with too much screen time? 
Gives his lady fine jewelry (verse 9)
Delights in his wife's beauty (verse 11)
Respected in the community--- "The wealthy will beg your favor" (verse 12)
Good role model for future children--- "Sons will become kings like their father." (verse 16) 
For more about the church being the bride of Christ, read Ephesians 5 and Isaiah 54:5.
Categories: Living Water
/