UNDERCOVER ANGELS: Christian Books for Girls
Devotionals Just for Girls
| | |
| --- | --- |
| Posted on September 10, 2013 at 10:27 PM | |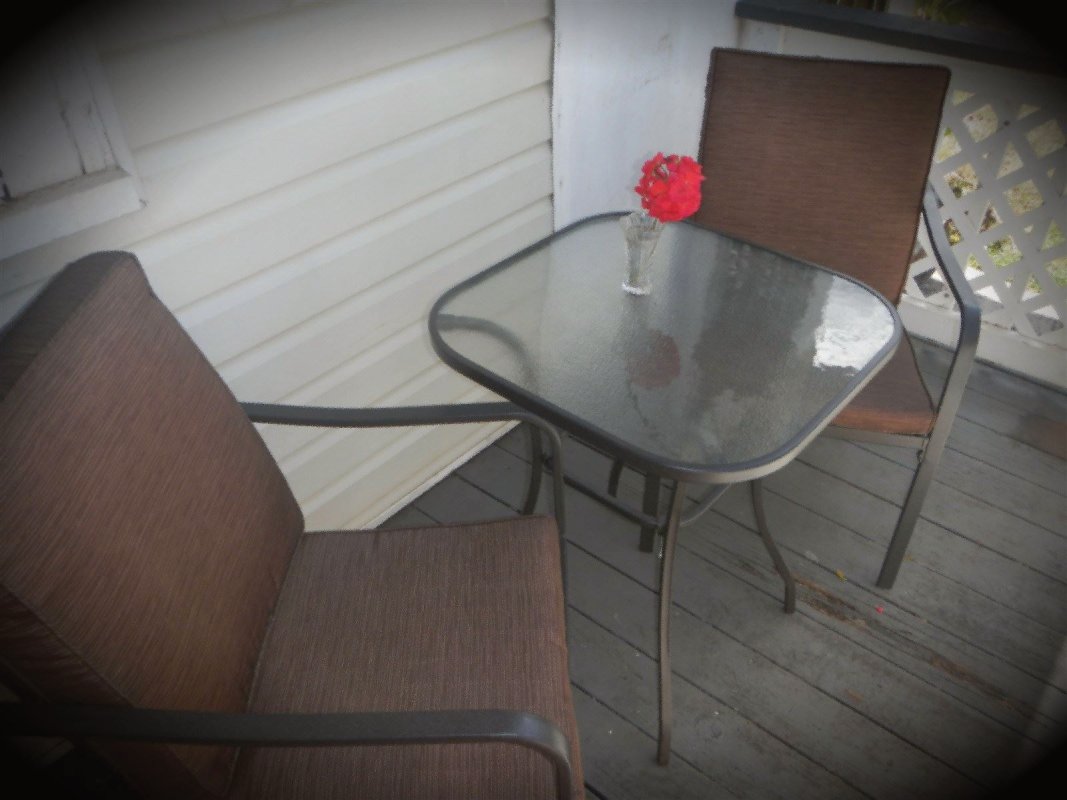 If someone was watching me yesterday, they probably would have thought I was crazy. For three months I had been eyeing some patio furniture to use for my outdoor office. This last week I noticed a huge price drop and I decided to buy it. The only problem was I couldn't find the box with this particular model. Five associates later, one trip to customer service, and one brave employee willing to fetch the display model from the ceiling shelves and there I was ... standing in the parking lot with two chairs and a table that definitely would not fit in my tiny car. At least that's what the sales associate told me. I said I would make it work and that's exactly what I did. 
For twenty minutes I tried different options while my one-year old watched from her car seat. I think even she thought I was crazy. I contemplated all of my options. I could take it all apart if I had a screw driver. I checked the trunk. Nope. I could call my dad who has a van. Maybe he just happens to be in the area and could pick it up for me. Nope. I could leave it at the customer service desk and wait until someone with a truck would pick it up for me...but how am I going to carry this all to the customer service desk with a one-year-old in tow? Nope. Finally, I managed to take the cushions off, stack the chairs, and if I rolled the back window down they only stuck out a little. Next I moved my daughter's car seat and was able to squeeze the table in too. 

All of this resulted in me having a wonderful place to pray and study on my Lanai. I could have given up after the first sales associate told me they couldn't help, or the second one, or the third one. I persevered because I really wanted that patio furniture. Sometimes people give up too soon. 
1 Corthians 16:9 says, "There is a wide-open door for a great work here, although many oppose me." NLT  
It's strange that Paul is talking about how God has opened a door for him AND many oppose him. Sometimes when we are doing God's will, it won't always be easy. Obstacles can get in our way, but we must not give up. This is especially true in prayer. 
In Luke 11:5-9 Jesus is teaching us how to pray. "And he said unto them, Which of you shall have a friend, and shall go unto him at midnight, and say unto him, 'Friend, lend me three loaves; For a friend of mine in his journey is come to me, and I have nothing to set before him?'
       And he from within shall answer and say, 'Trouble me not: the door is now shut, and my children are with me in bed; I cannot rise and give thee.'
       I say unto you, Though he will not rise and give him, because he is his friend, yet because of his importunity he will rise and give him as many as he needeth.
      And I say unto you, Ask, and it shall be given you; seek, and ye shall find; knock, and it shall be opened unto you."
Categories: Living Water
/