UNDERCOVER ANGELS: Christian Books for Girls
Devotionals Just for Girls
| | |
| --- | --- |
| Posted on December 17, 2012 at 6:30 PM | |
Today I had to take my baby to get a shot at the doctor's office. She cried and turned questioning eyes towards me. I might know shots can protect her from life threatening diseases, but at six months old, she can't begin to understand the good that will come out of this trial. She must trust me as I hold her and comfort her, and whisper in her ear, "It's O.K." 
Lately, I've been reading in the Gospel of John. Three of the miracles Jesus performed shed some light on this topic of suffering for me. 

1) Suffering can be a consequence of sin and/or bad choices. In John 5 Jesus heals a man who was paralyzed. He tells the man, "Now you are well; so stop sinning, or something even worse may happen to you." John 5:14. My pastor at the church I grew up in, Jon Courson, used to always say, "Sin is not bad because it is forbidden...it is forbidden because it is bad." 

2) Suffering is sometimes allowed for a bigger purpose. In John 9, Jesus heals a man born blind. His disciples asked Him if the man had sinned or his parents. "'It was not because of his sins or his parents' sins,' Jesus answered. This happened so the power of God could be seen in him. We must quickly carry out the tasks assigned us by the one who sent us. The night is coming, and then no one can work." John 9:3-4 
In John 11, Jesus raises Lazarus from the dead, but first he delayed coming when Lazarus' sisters, Mary and Martha called him. Both Mary and Martha separately accuse Jesus: "Lord, if only you had been here, my brother would not have died." Johm 11:21&32. And later, in verses 33 through 38, Jesus wept, not because Lazarus had died, but because of the people's lack of understanding in His purposes. Eve also doubted God's goodness. It is one of Satan's oldest tactics.  
When I was a junior in high school, my best friend died tragically in a car accident. I still remember showing up late because there was a detour due to the accident. Something was wrong. The students were still all outside, but they were not talking. It was eerily quiet. That's when I saw her brother crying, and something inside of me just knew. I started to cry and so I turned to walk to the restroom. That's when I heard someone scream into the payphone the tragic news that my friend was dead. It didn't seem real at first. I think we were all in shock. She loved the Lord with all of her heart. She had shown me what it looked like to make God the center of everything, and she had been so full of life...Now, looking back, I can see how much good God has brought from her life and death. Many, many kids committed to Jesus after her death, and many more decided to go into the ministry because of her. My first book is dedicated to her as well. God can use what Satan means for evil and bring about good. Romans 8:28 "And we know that all things work together for good to those who love God, to those who are the called according to [His] purpose."
James 1:2-4 says, "Dear brothers and sisters, when troubles come your way, consider it an opportunity for great joy. For you know that when your faith is tested, your endurance has a chance to grow. So let it grow, for when your endurance is fully developed, you will be perfect and complete, needing nothing."
I have lost three babies...two through miscarriage, and one stillborn at seven months. When the news came back from her ultrasound results, it was not good. We were told something was wrong with our baby. Over the course of the next couple of months, we learned that our baby had Triploidy, a rare chromosome abnormality which meant that our baby would not survive. The specialist recommended that I abort our baby. I firmly told him I would not. So, for the next several months, I had to go into my doctor every week...waiting for the heartbeat to stop. Everywhere I went, people would ask me when I was due etc. It was a very difficult time in my life, but the strength and peace that God gave to me was amazing. He seemed so close, and my faith was proven rock solid...something I wouldn't have know unless it was tested. My baby was stillborn on February 14...Valentines Day. I named her Aliyah Charis. Charis means "Grace" in Greek. God was with me through it all, holding my hand...and now, ten years later, He has blessed me with three more healthy and beautiful babies. Trusting God isn't always easy when we don't understand why things happen the way they do, but if we will chose to trust in Him, we are guaranteed a happily ever after that makes any movie ending pale in comparison.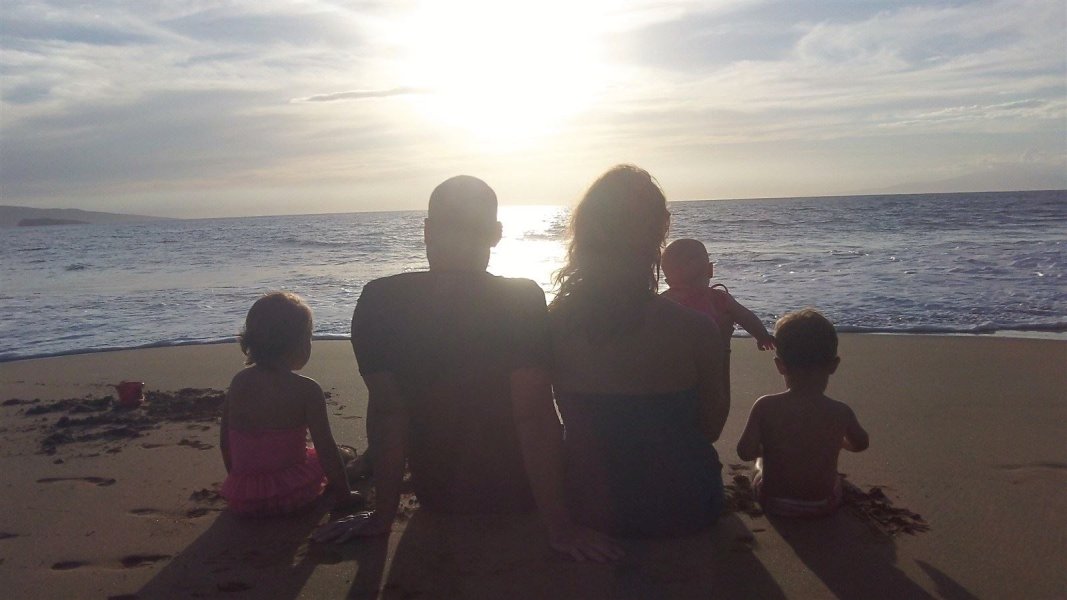 Categories: Living Water
/