UNDERCOVER ANGELS: Christian Books for Girls
Devotionals Just for Girls
| | |
| --- | --- |
| Posted on March 13, 2012 at 12:13 AM | |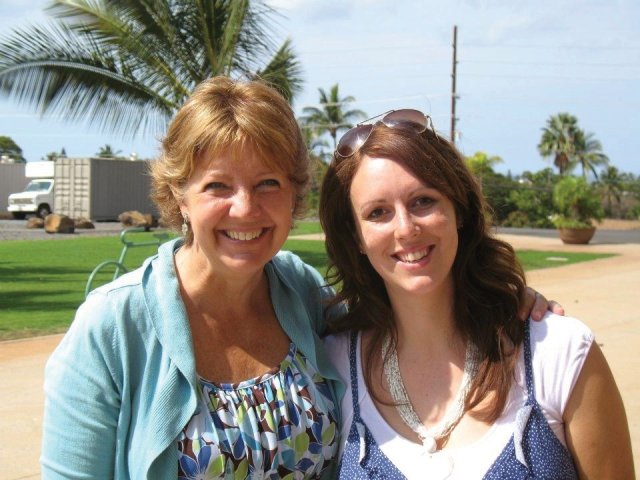 I recently took a trip to Maui and had the wonderful opportunity of meeting one of my role models,
Robin Jones Gunn
, author of the
Christy Miller Series
. Since then, I've been doing a lot of thinking about role models. I believe it is important for us to have good role models. In 1 Cor 4:16 Paul says, "So I urge you to imitate me." The next verse goes on to talk about how we should follow Paul as he follows Christ. 
Sometimes I hear Christians talk about how no one should follow their example, as if it would be a bad thing. When I was a cheerleader, one thing our cheer coach ingrained in us was that we were leaders and should always be setting a good example for others to follow in our public, as well as in our private lives. 
Have you ever thought about what kind of place the world would be if everyone was exactly like you? It's a staggering thought. My husband's boss once told him, "Everyone's good for something, even if it's a bad example."

People are watching your life...and imitating you. Whether it is a little sister or a friend at school. 
This brings us to two important questions:
1) Who are your role models? What kinds of results are their lives producing? Are they the results you would like for your life? Are they results that will please God?

2) What kind of role model are you? Will people who are around you be inspired to walk closer to the Lord? 
1 Corinthians 15:33 says, "Do not be misled: 'Bad company corrupts good character.'" 
Choosing our role models carefully is so important. Having Godly role models and mentors is equally important. If you don't have anyone in your life who inspires you to grow in your faith, maybe it's time to search for someone. Maybe it's also time to be that someone.

Categories: Living Water
/