UNDERCOVER ANGELS: Christian Books for Girls
Devotionals Just for Girls
Guest Blog Post by Michelle D. Howe
This time last week I was shocked to find out a dear friend, mentor and all-around beautiful woman of God had gone to be with the Lord. My first reaction was shock, anger and busyness so I didn't have to feel - at least not yet.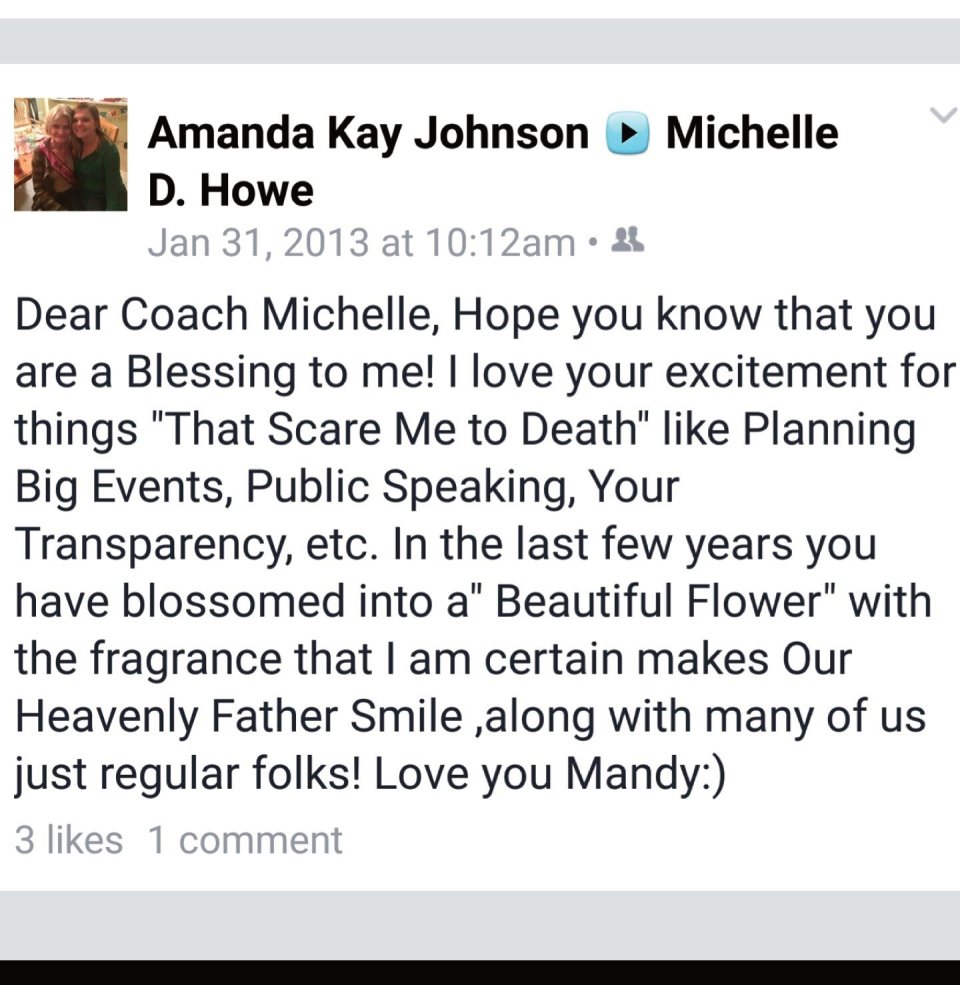 Then Sunday came and her life was going to be remembered later in the afternoon. Well, as I always do almost every morning after I read my devotional, I checked some of my Facebook notifications. The first thing that pops up is the message, "you have memories."  
So I clicked on the notification and as I scrolled through the page of memories, I noticed a status of encouragement from this very friend that had passed away. This message was posted exactly three years before.  
Tears began to fall as I felt the grace-filled, loving and comforting arms of my Savior meet me where I was at and on the exact time I needed to hear this again from my dear sister in Christ.  
I love how personal our Lord is with us. Encouragement comes in many forms - a hug, a loving glance, a hand written note and even a personal Facebook status. These messages either verbal or non-verbal hold much power in our walks with God and with each other. I know many times during the day God prompts my heart with a certain person's name and I have a choice in that moment to obey or disregard the tug on my heart. 
It really doesn't take much time or energy to reach out and show love (God's love) to those in our lives and it is so powerful. 
My daughter received a simple postcard from her youth pastor last week and I told her how much of a blessing and honor that was for him to take the time to encourage her.
So I challenge you today to listen to the tugs!! When someone's name comes to mind, stop what you are doing and send them a simple note of whatever God puts on your heart. I promise it will most likely be exactly what they need to hear in that moment. What a win-win!!!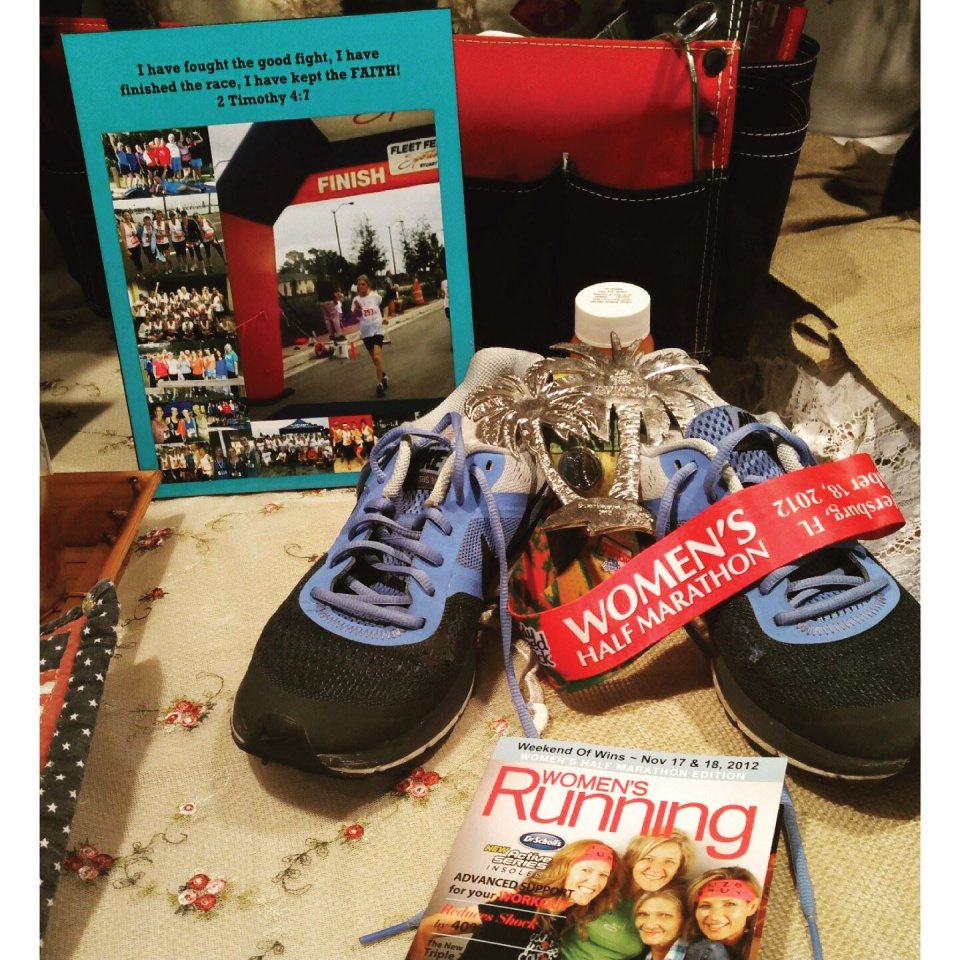 My friend Mandy was one of those that would encourage through Facebook and text messages - simple messages of truth and love. Even though she was sixty years old she embraced today's technology to be used for building up the body of Christ. 
Mandy ran her race of life and finished strong!!! Her race was marked with abuse, lies and hurt but she chose to change course and head into Jesus' arms for healing, wholeness and purpose. 
This picture above is memorabilia from her training and completing her first half marathon in 2012 at an event I host called Weekend of Wins. She used each win that weekend and during our training to let go of the old and step into the new life God desired for her to live. 
So let me ask you, "How are you running your race?" Are you running as a victim to life's hurts and pains or as a victor in Jesus - healed and whole? When your time on earth is done, how will you want others to say you ran your race? 
These are great questions to ask and ponder this week. Consider journaling your time with God to reveal a possible course change to produce the life God desires you to live. ​
Many blessings, 
Michelle D. Howe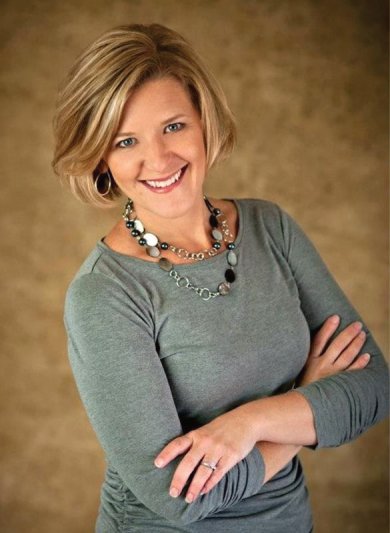 /