UNDERCOVER ANGELS: Christian Books for Girls
Devotionals Just for Girls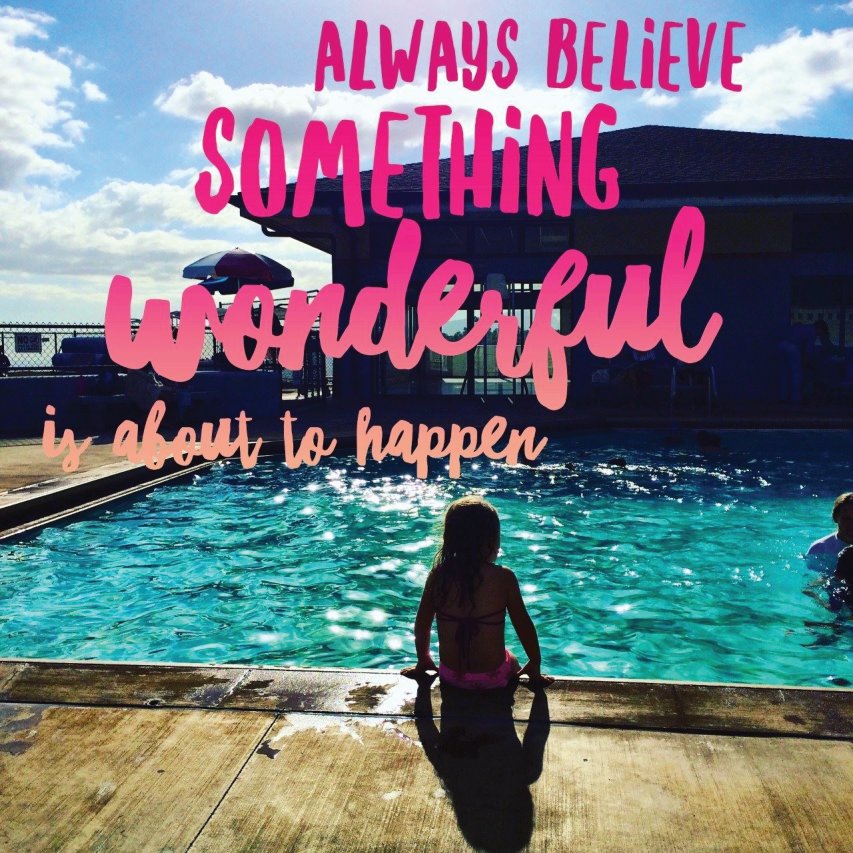 Always believe something wonderful is about to happen. I can't help thinking of Paul and Silas when they were in prison after being beaten for their faith and put in stocks. (Acts 16) They were complaining... no wait, that's probably what most of us would be doing, but that's not what they did. They were singing praise to God, and then there was an earthquake that broke the prisoner's chains. But then, instead of running free, they all stayed and the jailer and his family became believers that day. Talk about an amazing adventure!!! I can't help wondering if they might have missed out on being used by God and this whole experience if they had been complaining and grumbling. 
It's easy to have a good attitude and have faith when we see things going well, but how about when they don't seem to be going well? That's when we have a chance to shine. People say bad things happen in threes. I don't know if it's true or not, but perhaps our attitude when something bad is happening could actually CAUSE more bad things to happen. 
When Joseph was sold into slavery in Egypt, by his own brothers, he didn't know that very trial would lead to him being second in command in all of Egypt! And as a result, his entire family, along with whole nations, would be saved from famine. Ultimately leading to the birth of the Messiah and salvation for the whole world. 
The Bible says he was given favor by God, even while he was in prison. (Genesis 39:21) But the thing is, we have to be looking for it in order to receive the favor of God even in trials. And I propose to you that our response to trials can actually determine our destiny. 
When the Israelites were wondering in the desert, they complained to Moses, "Was it because there were no graves in Egypt that you brought us to the desert to die? What have you done to us by bringing us out of Egypt?" The crazy part is that wasn't God plan for them. He planned to bring them to the promised land, but you know what? Those people who said that... DID end up dying in the wilderness!!! Their words ended up coming true! 
So, since we don't know the future, why not live as though something wonderful is about to happen? Our attitude, our countenance, our speech will all be different when we are thankful/hopeful people instead of complaining people... no matter what trial we are going through. We don't know the end of our story. But I suggest that if our lives were a movie, our attitudes could be a spoiler.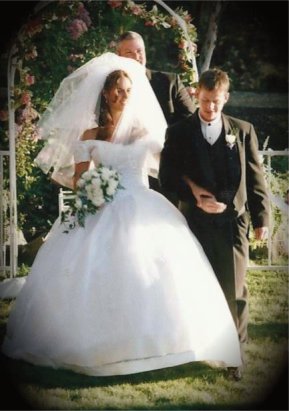 If you've been in the church a while, you might have heard guys talk about looking for a Proverbs 31 woman. I couldn't help noticing some fun traits Psalm 45 mentions about a man. Perhaps Psalm 45 should be the guys' version of Proverbs 31. According to the Life Application Study Bible, Psalm 45 is "a poem to the king (possibly Solomon) on the occasion of his wedding. While this psalm was written for a historic occasion, it is also seen as a prophecy about Christ and his bride, the church." Of course, Jesus is the perfect husband and these verses describe Him, but a girl can dream, right? 
The List from Psalm 45 (only slightly paraphrased by me ;)
Handsome--- "You are the most handsome of all." (verse 2) 
Gracious words---"Gracious words stream from your lips" (verse 2)
Ladies, if a guy always puts you down, he isn't someone who is filled with Jesus-like qualities. If he doesn't value your feelings or care about your heart, than he's not a good choice. The mark of a true gentleman is a man who can be gentle. 
Blessed by God--- "God himself has blessed you forever" (verse 2) 
Does the guy you like seem to be blessed by God? Does his life look like he knows how to follow God's will and make wise choices? If his life's a mess, don't think you can help him. Your life will become a mess too. 
Mighty warrior who defends truth, humility, and justice. (verse 4)
Is he willing to fight for the right causes? The difference between a hero and a bad guy in any movie is that the hero uses their power for good to help those less fortunate. How he treats others, especially his family members is how he will eventually treat you. 
Performs awe-inspiring deeds (verse 4)
Is he motivated? Is he successful? What goals has he achieved? 
Is he stuck in any addictions, or is he walking in victory? 
Hates evil (verse 7)
Joyful (verse 7)
Smells nice (verse 8)
Seriously, some guys have issues with bad hygiene. It might be a deal breaker.  
Dresses nice (verse 8)
Entertained by beautiful music in beautiful places (verse 8)
Does he make good entertainment choices, or does he have issues with too much screen time? 
Gives his lady fine jewelry (verse 9)
Delights in his wife's beauty (verse 11)
Respected in the community--- "The wealthy will beg your favor" (verse 12)
Good role model for future children--- "Sons will become kings like their father." (verse 16) 
For more about the church being the bride of Christ, read Ephesians 5 and Isaiah 54:5.
Proverbs 9:6-10 says, 
"Leave your simple ways behind, and begin to live;
learn to use good judgment. 
Anyone who rebukes a mocker will get an insult in return. Anyone who corrects the wicked will get hurt. So don't bother correcting mockers; they will only hate you. But correct the wise, and they will love you. Instruct the wise, and they will be even wiser. Teach the righteous, and they will learn even more. 
Fear of the LORD is the foundation of wisdom. Knowledge of the Holy One results in good judgment."
How does a person know if they are foolish or wise? The Bible teaches that our reaction to correction gives us the answer. Wow, that's intense. I have noticed this in my life experiences. People who are willing to listen to criticism and consider whether it is true or not and then act upon it tend to keep on growing and bettering themselves. People who do not listen, or who get easily offended when others try to offer them instruction are most likely not wise.  
The Life Application Study notes section about these verses says, "Instead of replying with a quick put-down or clever retort when rebuked, listen to what is being said. Learn from your critics; this is the path to wisdom. Wisdom begins with knowing God. He gives insight into living because he created life. To know God you must not just know the facts about him; you must have a personal relationship with him." 
So, the key to being a wise person is a close relationship with God. This also helps in not getting hurt when others criticize because a secure relationship with God keeps our hearts safe in feeling his love to the point that we are able to listen to criticism and respond in a way that produces growth. 
1 Corinthians 8:2 confirms this, "Anyone who claims to know all the answers doesn't really know very much. But the person who loves God is the one whom God recognizes."
I recently watched a
video
about a pastor who changed his congregation and his town after learning it was the unhealthiest town in America. It got me to thinking about how Mark 12:30 says,
"And you must love the LORD your God with all your heart, all your soul, all your mind, and all your strength.'"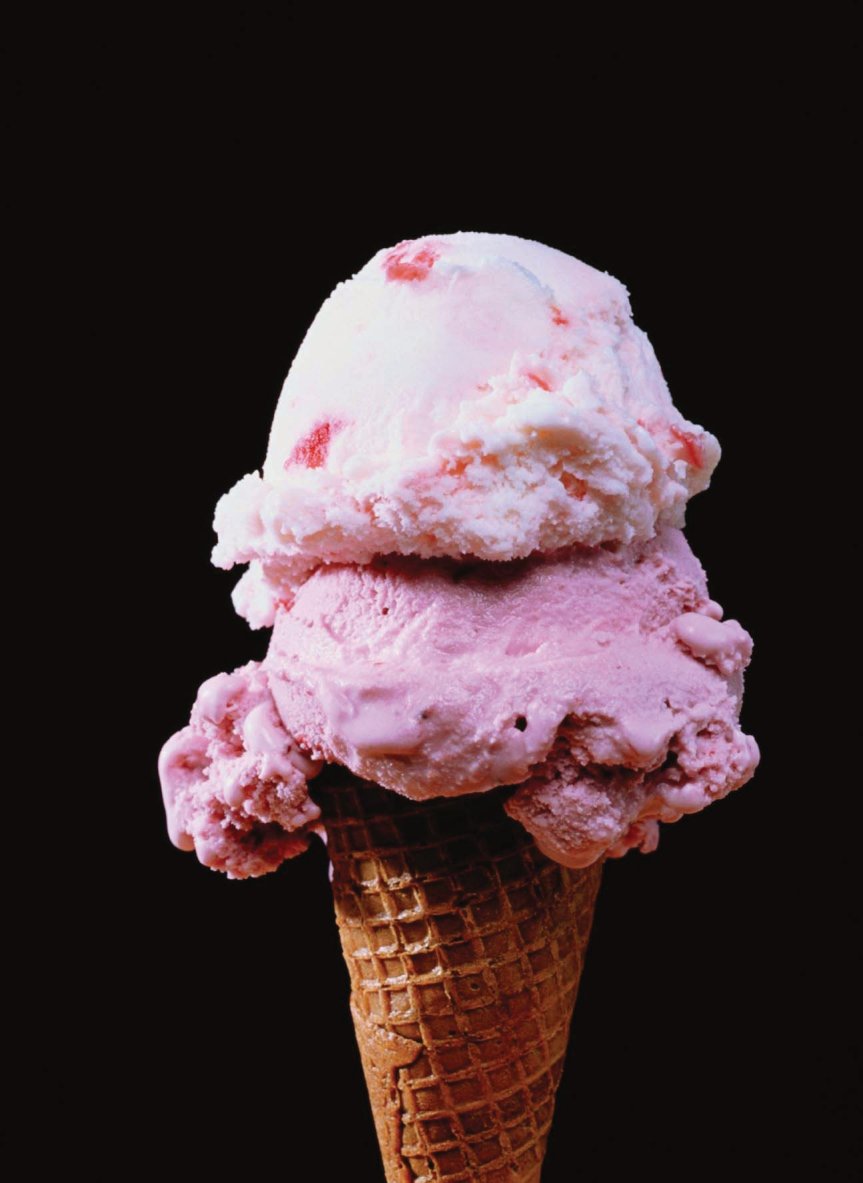 I know for me, when I eat unhealthy foods (like too much sugar) it actually affects my moods, my motivation, and my energy. This makes me wonder if loving God with all of my strength is more important than a lot of us realize. The word "strength" in that verse can also be translated "ability." When I am not at my healthiest, it affects how much ability I have. 
I already wrote a post about the secret to
overcoming sin
, and it definitely applies to overcoming food addictions as much as drug, alcohol, or any other bondage to sin. 
So from now on, I plan to start posting on
Facebook
health tips every Wednesday, as well as inviting my readers to post health tips to my
wall.
Together, let's love God with all of our strength.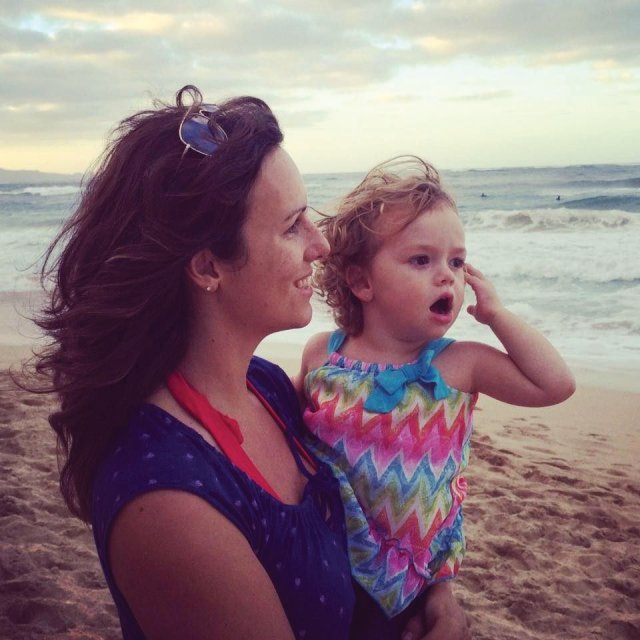 It happened the other day. I was in a touristy spot, and the sales clerk assumed I was a local! It's been almost two years since I moved to Maui. Without a doubt, the journey has been amazing. The cultural change I have experienced is hard to put into words. 
One thing's for sure, I can spot a tourist now. No question, they stand out with their floppy sun hats, perfectly manicured nails, and floral clothing. The funny part is though, it's usually not all about how they look. It's mostly about how they behave. 
1 Timothy 5:1-2 says, "Never speak harshly to an older man, but appeal to him respectfully as you would to your own father. Talk to younger men as you would to your own brothers. Treat older women as you would your mother, and treat younger women with all purity as you would your own sisters." 
It's amazing living in a culture where everyone really treats you like family. For instance, if your mom was the server at a restaurant, you would be a little more patient if the service wasn't speedy. There's a bumper sticker here that says, "Relax this isn't the mainland." People here really are patient. It's funny to watch the uptight, hot pink tourists. I mean, they are on vacation, you would think they would be relaxed ... but no, most are in their own little bubble world, not interacting, making eye contact, or talking to the people standing behind them in the bathroom line. 
Not so with the locals. A guy just the other day started telling me all about how Kona coffee is overrated and he has his friends from the mainland bring him coffee whenever they come over. It seemed totally normal for me to be standing in the coffee section at Costco and "talking story" with a total stranger. 
And people really care. Even the hoodlums are respectful. Once a group of teens apologized to me for using swear words when they noticed I was walking by with my kids. Another time an elderly man was walking his small dog and a big dog attacked him. Before my husband had time to get outside to help, half of the neighborhood was already out there. People look around them and if they see a need, they help. 
Galatians 5:14 says, "For all the law is fulfilled in one word, even in this: "You shall love your neighbor as yourself."
Maui culture is a modern day example of the Biblical principal of truly loving your neighbor as yourself, and I know I have been inspired to open my eyes and try to treat everyone around me with as much consideration as if they were actually my family.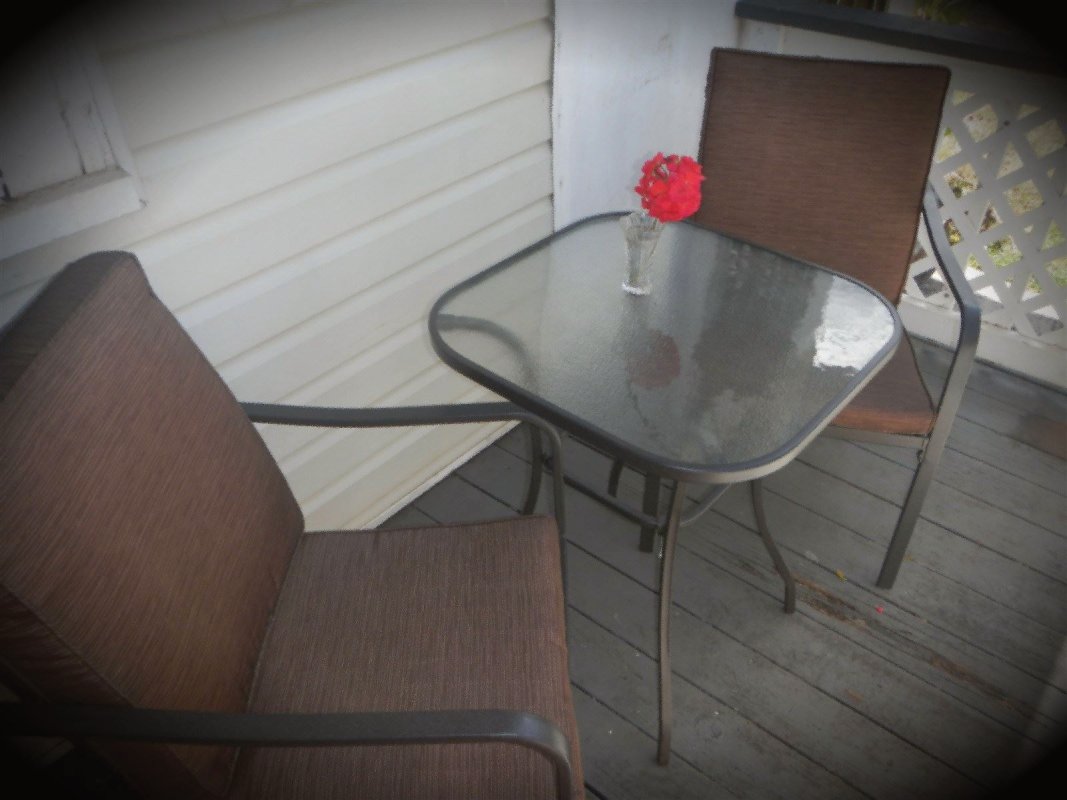 If someone was watching me yesterday, they probably would have thought I was crazy. For three months I had been eyeing some patio furniture to use for my outdoor office. This last week I noticed a huge price drop and I decided to buy it. The only problem was I couldn't find the box with this particular model. Five associates later, one trip to customer service, and one brave employee willing to fetch the display model from the ceiling shelves and there I was ... standing in the parking lot with two chairs and a table that definitely would not fit in my tiny car. At least that's what the sales associate told me. I said I would make it work and that's exactly what I did. 
For twenty minutes I tried different options while my one-year old watched from her car seat. I think even she thought I was crazy. I contemplated all of my options. I could take it all apart if I had a screw driver. I checked the trunk. Nope. I could call my dad who has a van. Maybe he just happens to be in the area and could pick it up for me. Nope. I could leave it at the customer service desk and wait until someone with a truck would pick it up for me...but how am I going to carry this all to the customer service desk with a one-year-old in tow? Nope. Finally, I managed to take the cushions off, stack the chairs, and if I rolled the back window down they only stuck out a little. Next I moved my daughter's car seat and was able to squeeze the table in too. 

All of this resulted in me having a wonderful place to pray and study on my Lanai. I could have given up after the first sales associate told me they couldn't help, or the second one, or the third one. I persevered because I really wanted that patio furniture. Sometimes people give up too soon. 
1 Corthians 16:9 says, "There is a wide-open door for a great work here, although many oppose me." NLT  
It's strange that Paul is talking about how God has opened a door for him AND many oppose him. Sometimes when we are doing God's will, it won't always be easy. Obstacles can get in our way, but we must not give up. This is especially true in prayer. 
In Luke 11:5-9 Jesus is teaching us how to pray. "And he said unto them, Which of you shall have a friend, and shall go unto him at midnight, and say unto him, 'Friend, lend me three loaves; For a friend of mine in his journey is come to me, and I have nothing to set before him?'
       And he from within shall answer and say, 'Trouble me not: the door is now shut, and my children are with me in bed; I cannot rise and give thee.'
       I say unto you, Though he will not rise and give him, because he is his friend, yet because of his importunity he will rise and give him as many as he needeth.
      And I say unto you, Ask, and it shall be given you; seek, and ye shall find; knock, and it shall be opened unto you."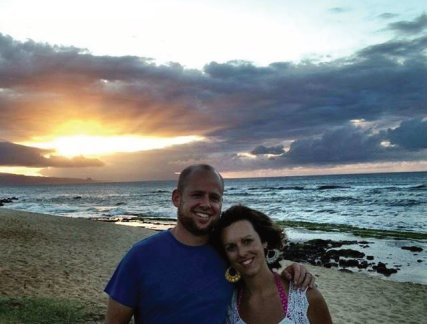 Recently my family made a change ... a big change. We sold our house, two cars, a dune buggy, a boat, a motorcycle, our swimming pool, and almost everything else we owned, except a suitcase of clothes for each family member, our favorite kitchen gadgets and a few picture albums. Then we got on an airplane and moved to our new home in Hawaii! 
About ten years ago I had started praying for this dream to come true, and the Lord has worked in so many wonderful ways throughout our journey. I just wanted to share some of the amazing things He has done:
1) My parents, sister and brother-on-law moved here, making the transition much easier for us.
2) Our house sold in only 12 days on the market in a down economy.
3) At the grocery store, a stranger paid $5 towards my groceries. I stopped at Dutch Bros (a coffee stand) on my way home and was informed my drink was free because a lady from the other window had paid for it. The very next week, the waiter at our favorite Mexican food restaurant told us that another family had paid for our entire bill for our family of five! I prayed and asked the Lord what He was trying to show me, and He impressed it on my heart that we are entering into a season of blessing. (After going through quite a few trials over the past couple of years.)
4) Both of our cars sold to Christians who were willing to let us drive them right up until the day we left. One of the buyers even told me she had been obsessed with searching Craigslist for our exact vehicle. The day I posted it, she had decided to take a break from searching and spend some time in prayer and Bible study. When she checked Craigslist, that is exactly when our ad popped up. 
5) When we had our yard sale, almost every single item sold.
6) We gave most of our pantry items to the church food pantry, but I saved one jar of canned artichokes for a friend of mine. She told me that she had just bought some, but her jar had fallen out of the trunk and broken. 
7) Our neighbor who is also a pastor told my husband that he had a word from the Lord that my husband was going to be starting a new chapter in work, before he even knew we were planning a move. My husband ended up getting an excellent job before even leaving the mainland.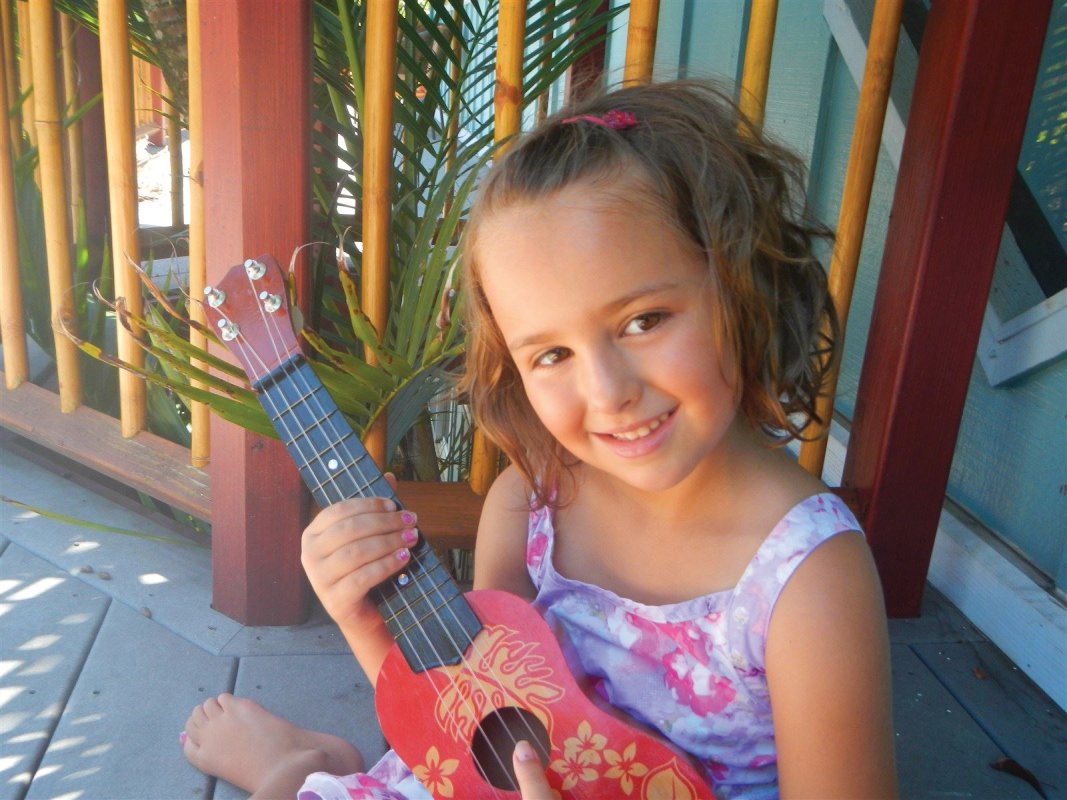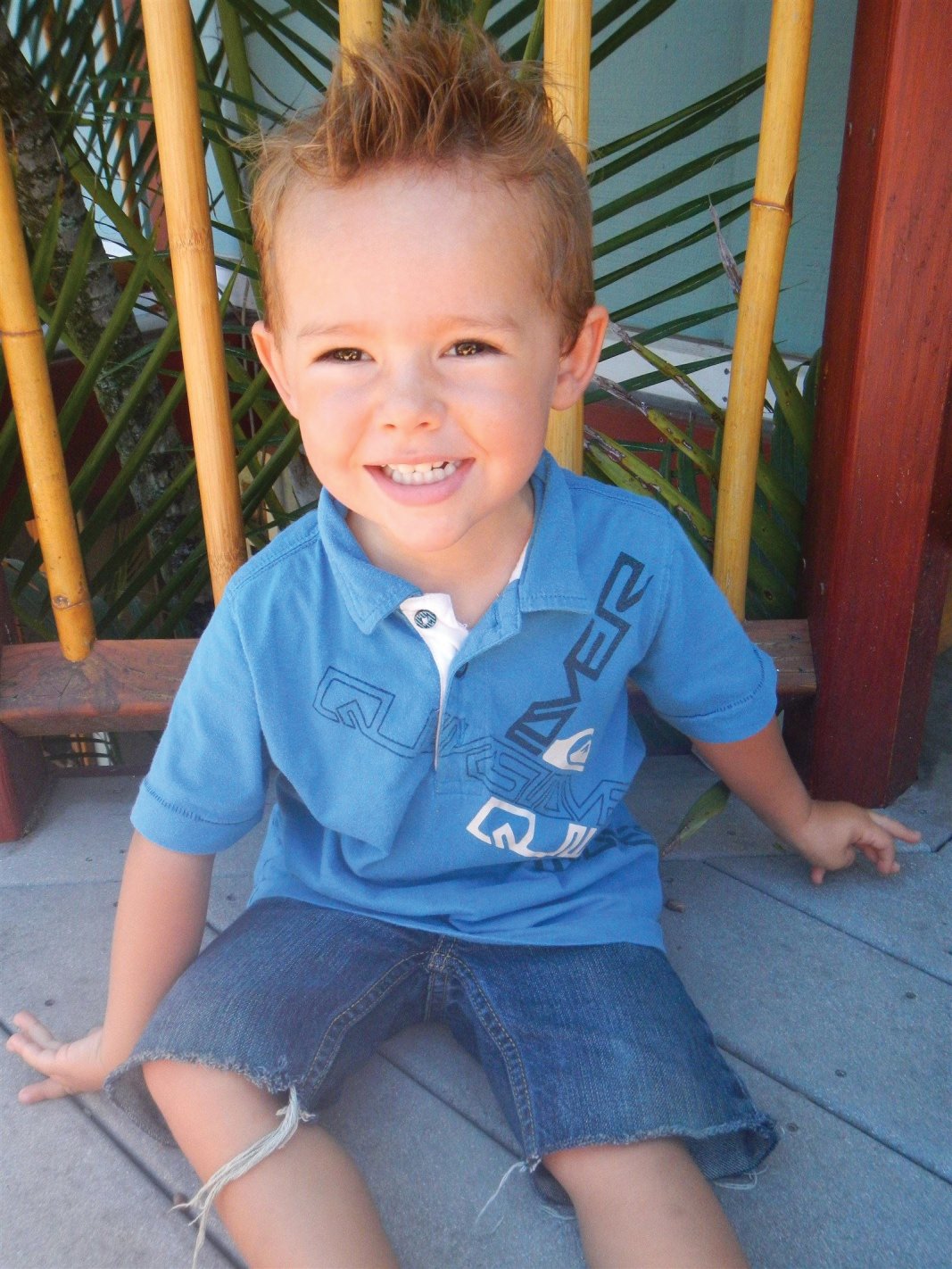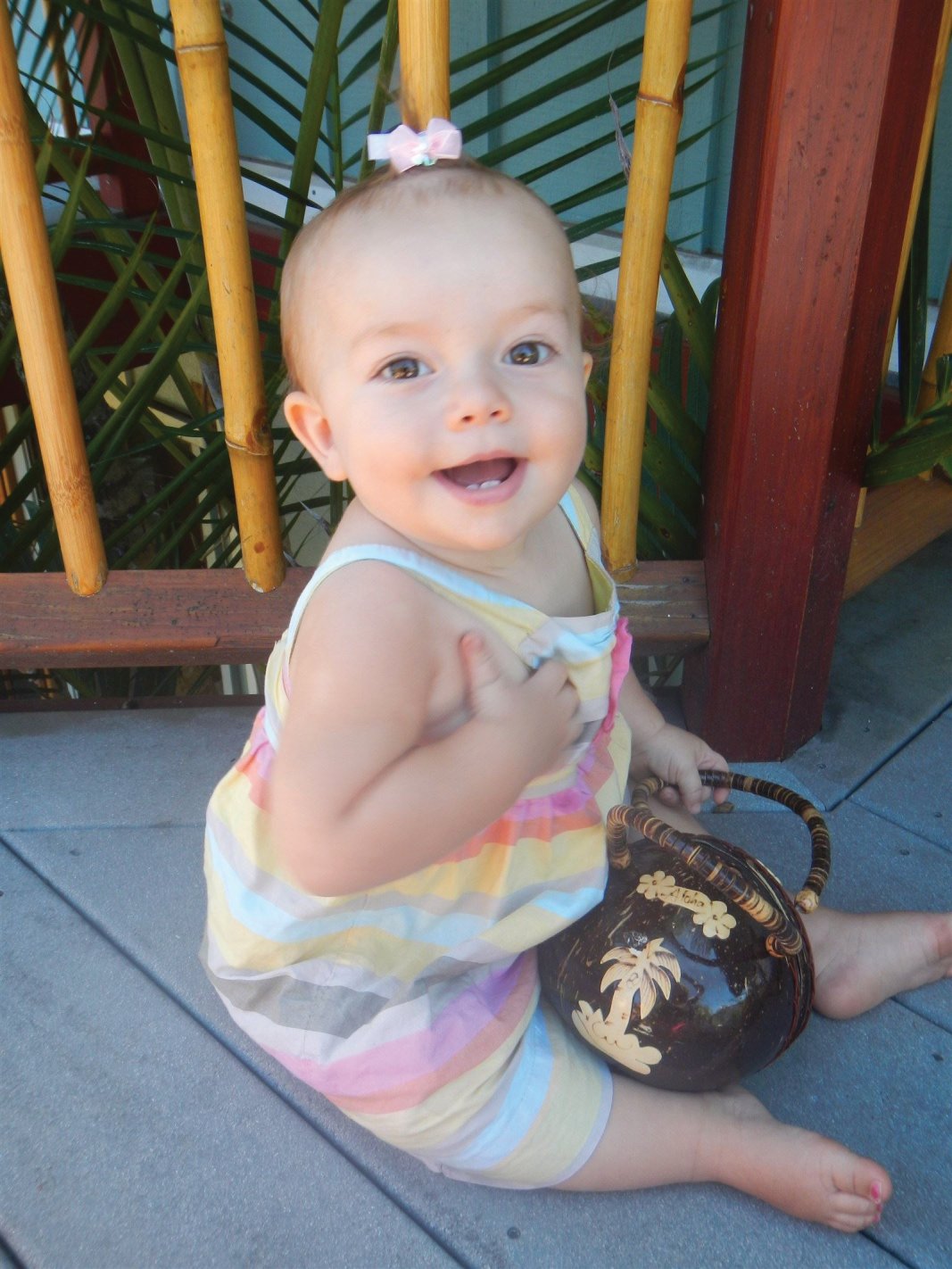 8) I was a little nervous about flying by myself with three kids five and under since my husband would be coming a little after us. I told a good friend of mine when my flight was, and she just "happened" to be taking a vacation to Hawaii and had scheduled herself on the same exact flight as us! She agreed to help me with my kids. 
9) We found a house to rent where my husband gets paid to fix it up. 
10) I am able to continue my writing ministry because of God's wonderful provision for me to be a stay-at-home mom/writer, and my husband has been able to continue his ministry of teaching the Bible as opportunities here have been opening up. Maybe even some exciting missions trips in our future. 
If there's something in your life that God has put on your heart, don't be afraid to take a huge risk to follow His leading. I had no idea God would work out every last detail so beautifully on this journey, but having to rely on Him completely has been a wonderful adventure. Step out of your comfort zone today and trust God to work in your life in new and powerful ways. 
Joshua 1:9 "This is my command—be strong and courageous! Do not be afraid or discouraged. For the LORD your God is with you wherever you go."
I love rewards. When I taught preschool, I used rewards often to motivate positive behavior. Lately, I have been thinking about heavenly rewards ... rewards for completing the life work God has given to each of us specifically. 
I believe God has a specific purpose and plan for each one of us. When we are born again, that's the beginning of partnering with God to follow that plan. 
In 1 Corinthians 9:16, Paul says, "Yet preaching the Good News is not something I can boast about. I am compelled by God to do it. How terrible for me if I didn't preach the Good News!" NLT
Paul's calling was to be a preacher. What is your calling? What are you passionate about doing for God? What excites you? 
1 Corinthians 9:24-27 says, "Don't you realize that in a race everyone runs, but only one person gets the prize? So run to win! All athletes are disciplined in their training. They do it to win a prize that will fade away, but we do it for an eternal prize. So I run with purpose in every step. I am not just shadowboxing. I discipline my body like an athlete, training it to do what it should. Otherwise, I fear that after preaching to others I myself might be disqualified." NLT
We often hear about how salvation is a free gift. It's not based on anything we can do to earn it. No amount of good works can ever get you to heaven. 
Ephesians 2:8-10  talks about this. "God saved you by his grace when you believed. And you can't take credit for this; it is a gift from God. Salvation is not a reward for the good things we have done, so none of us can boast about it. For we are God's masterpiece. He has created us anew in Christ Jesus, so we can do the good things he planned for us long ago." NLT
So, Salvation is a free gift, and after we are born again, we are on a mission here on earth for God ... to do the "good things he planned for us long ago."
Romans 12:11 says, "Never be lazy, but work hard and serve the Lord enthusiastically.*"NLT
Footnote:
* Or but serve the Lord with a zealous spirit; or but let the Spirit excite you as you serve the Lord.
1 Peter 1:17 says, "And remember that the heavenly Father to whom you pray has no favorites. He will judge or reward you according to what you do. So you must live in reverent fear of him during your time as "foreigners in the land." NLT
Let's make sure everything we do is on mission. Let's not try to do "good things" out of obligation or guilt that might distract us from our true calling. Let's instead follow -- with lots of energy and passion -- that specific life calling of God. 

Cotton candy looks so appealing, but when you take a bite of it, it just vanishes away...and leaves nothing but a sick feeling from too much sugar and food coloring. 
Sometimes, we think we desire something that God calls sin. Satan can trick us into seeing sin as enticing. The truth is...sin almost always leads to the exact opposite of what we desire:
1) We might think we desire to eat an entire tub of ice-cream, but what we really desire is to be a healthy weight. 
2) We might think we want to compromise our purity before marriage, but what we really want is to have a happy fruitful marriage and to be loved in a way that is committed. 
I heard a song recently that talked about being young and having fun in regard to giving up purity. The sad lie is that giving up purity does not lead to fun. It leads to kids living in homes without a loving and devoted mommy and daddy. It leads to women having to be afraid of creepers when they walk to their cars from the grocery store. Imaging how different the world and our society would be if people did not give in to this temptation. 
James 1:14-15 says, "Temptation comes from our own desires, which entice us and drag us away.These desires give birth to sinful actions. And when sin is allowed to grow, it gives birth to death."
Cotton candy is like the allure of sin. From a distance, and at first it can seem attractive, but once you have taken a bite of it...there's nothing of value left.
Proverbs 4:18-23 says, "The way of the righteous is like the first gleam of dawn, which shines ever brighter until the full light of day. But the way of the wicked is like total darkness. They have no idea what they are stumbling over.
My child, pay attention to what I say. Listen carefully to my words. Don't lose sight of them. Let them penetrate deep into your heart, for they bring life to those who find them, and healing to their whole body. Guard your heart above all else, for it determines the course of your life."
God could have created us to be robots who always do the right thing, but He allowed us to choose Him... or side with Satan and the rebellious, fallen angels. Luke 11:23a "Anyone who isn't with me opposes me, and anyone who isn't working with me is actually working against me."
We can see the consequences of man's evil choices, motivated by Satan, all around us. My five year old daughter asked me why a bad guy would shoot himself. "That doesn't make any sense," she said. I had to explain to her that Satan doesn't love his followers. He wants harm for them. Of course, God could intervene and stop all of Satan's followers before they could do any evil, but that would totally eliminate choice. What is God's solution? He sent Jesus to die on the cross to save us from our sins and enable those who give their lives to Him willingly, to live forever in a perfect world. He is planning to completely remake this earth without the curse. There is something in our hearts that craves a peaceful/perfect earth. The Bible says, Psalm 37:11 "But the meek shall inherit the earth, And shall delight themselves in the abundance of peace." 
At the end of the Bible, in Revelation, we see some of what the new earth will be like. I've been to Venice, Italy, with water streets...it is beautiful. I can't wait to see the New Jerusalem.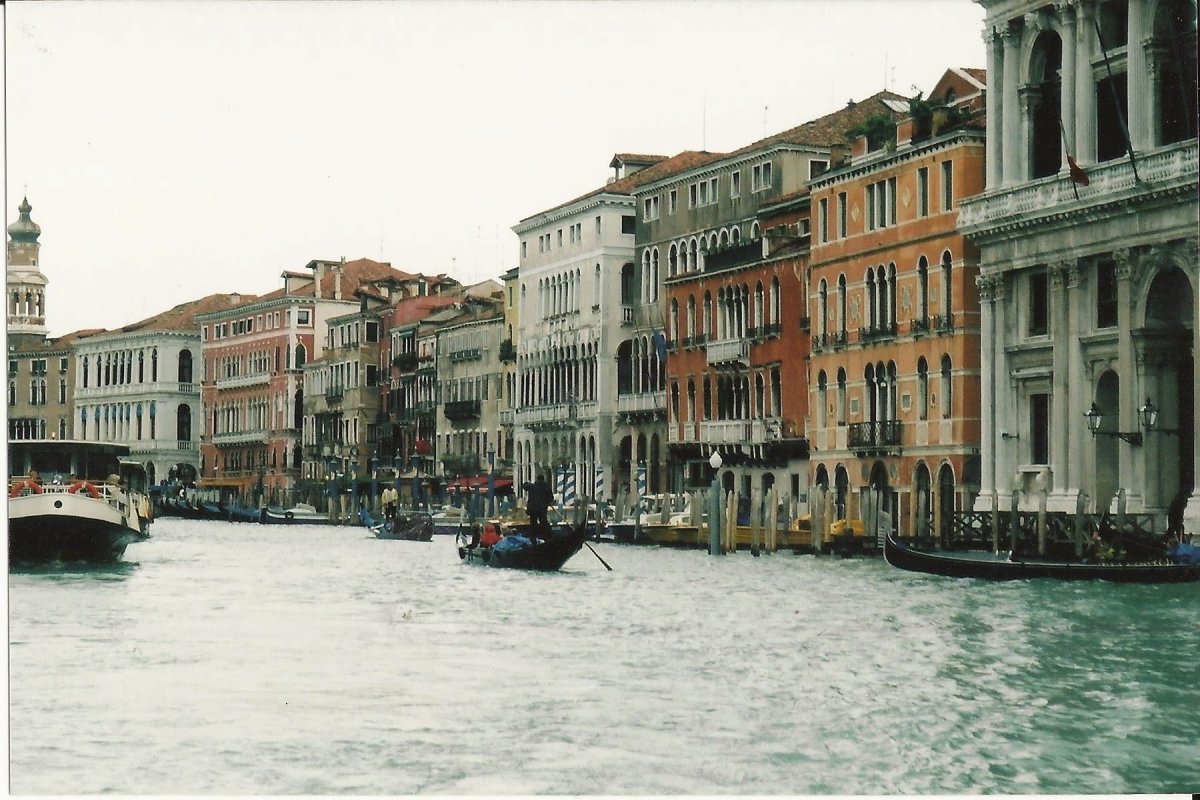 Revelation 22:21-22 "Then the angel showed me a river with the water of life, clear as crystal, flowing from the throne of God and of the Lamb. It flowed down the center of the main street. On each side of the river grew a tree of life, bearing twelve crops of fruit, with a fresh crop each month. The leaves were used for medicine to heal the nations."
I so look forward to Jesus' second coming, which will not only bring peace to our hearts but will literally bring peace on earth. 
Can you imagine living in a culture where every single citizen has chosen the King, and the King himself is not selfish, but willingly laid down his life for them? That's the perfect world that awaits a true child of God. 
/