UNDERCOVER ANGELS: Christian Books for Girls
Devotionals Just for Girls
Today I had to take my baby to get a shot at the doctor's office. She cried and turned questioning eyes towards me. I might know shots can protect her from life threatening diseases, but at six months old, she can't begin to understand the good that will come out of this trial. She must trust me as I hold her and comfort her, and whisper in her ear, "It's O.K." 
Lately, I've been reading in the Gospel of John. Three of the miracles Jesus performed shed some light on this topic of suffering for me. 

1) Suffering can be a consequence of sin and/or bad choices. In John 5 Jesus heals a man who was paralyzed. He tells the man, "Now you are well; so stop sinning, or something even worse may happen to you." John 5:14. My pastor at the church I grew up in, Jon Courson, used to always say, "Sin is not bad because it is forbidden...it is forbidden because it is bad." 

2) Suffering is sometimes allowed for a bigger purpose. In John 9, Jesus heals a man born blind. His disciples asked Him if the man had sinned or his parents. "'It was not because of his sins or his parents' sins,' Jesus answered. This happened so the power of God could be seen in him. We must quickly carry out the tasks assigned us by the one who sent us. The night is coming, and then no one can work." John 9:3-4 
In John 11, Jesus raises Lazarus from the dead, but first he delayed coming when Lazarus' sisters, Mary and Martha called him. Both Mary and Martha separately accuse Jesus: "Lord, if only you had been here, my brother would not have died." Johm 11:21&32. And later, in verses 33 through 38, Jesus wept, not because Lazarus had died, but because of the people's lack of understanding in His purposes. Eve also doubted God's goodness. It is one of Satan's oldest tactics.  
When I was a junior in high school, my best friend died tragically in a car accident. I still remember showing up late because there was a detour due to the accident. Something was wrong. The students were still all outside, but they were not talking. It was eerily quiet. That's when I saw her brother crying, and something inside of me just knew. I started to cry and so I turned to walk to the restroom. That's when I heard someone scream into the payphone the tragic news that my friend was dead. It didn't seem real at first. I think we were all in shock. She loved the Lord with all of her heart. She had shown me what it looked like to make God the center of everything, and she had been so full of life...Now, looking back, I can see how much good God has brought from her life and death. Many, many kids committed to Jesus after her death, and many more decided to go into the ministry because of her. My first book is dedicated to her as well. God can use what Satan means for evil and bring about good. Romans 8:28 "And we know that all things work together for good to those who love God, to those who are the called according to [His] purpose."
James 1:2-4 says, "Dear brothers and sisters, when troubles come your way, consider it an opportunity for great joy. For you know that when your faith is tested, your endurance has a chance to grow. So let it grow, for when your endurance is fully developed, you will be perfect and complete, needing nothing."
I have lost three babies...two through miscarriage, and one stillborn at seven months. When the news came back from her ultrasound results, it was not good. We were told something was wrong with our baby. Over the course of the next couple of months, we learned that our baby had Triploidy, a rare chromosome abnormality which meant that our baby would not survive. The specialist recommended that I abort our baby. I firmly told him I would not. So, for the next several months, I had to go into my doctor every week...waiting for the heartbeat to stop. Everywhere I went, people would ask me when I was due etc. It was a very difficult time in my life, but the strength and peace that God gave to me was amazing. He seemed so close, and my faith was proven rock solid...something I wouldn't have know unless it was tested. My baby was stillborn on February 14...Valentines Day. I named her Aliyah Charis. Charis means "Grace" in Greek. God was with me through it all, holding my hand...and now, ten years later, He has blessed me with three more healthy and beautiful babies. Trusting God isn't always easy when we don't understand why things happen the way they do, but if we will chose to trust in Him, we are guaranteed a happily ever after that makes any movie ending pale in comparison.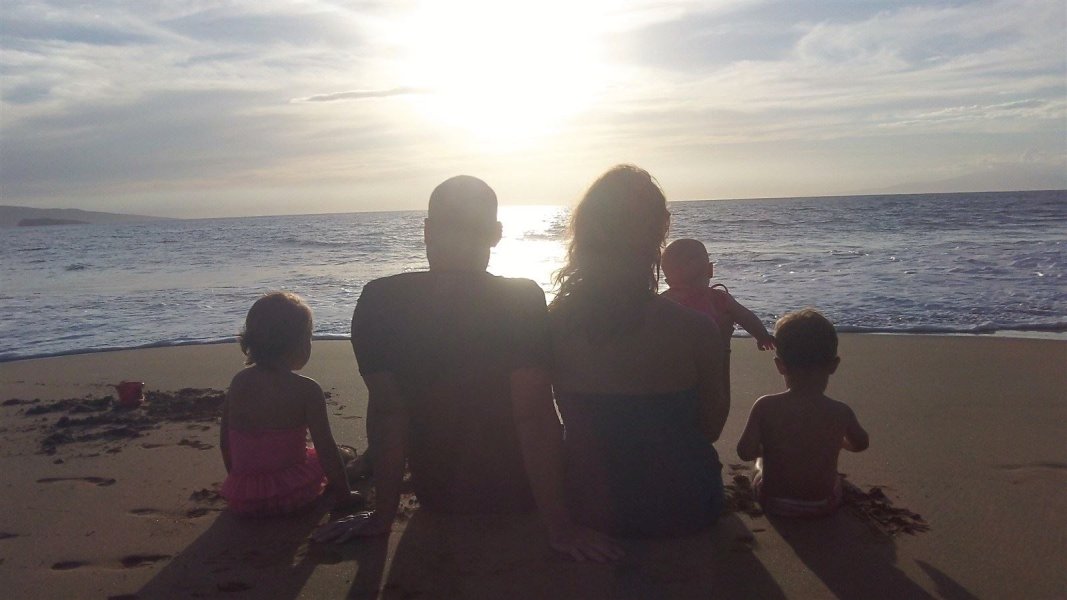 Some people are afraid of giving their lives completely over to God. They think that if they do, He will make them miserable. 
Romans 12:1-2 says, "And so, dear brothers and sisters, I plead with you to give your bodies to God because of all he has done for you. Let them be a living and holy sacrifice--the kind he will find acceptable. This is truly the way to worship him. Don't copy the behavior and customs of this world, but let God transform you into a new person by changing the way you think. Then you will learn to know God's will for you, which is good and pleasing and perfect.
Interesting...if we give ourselves to God as a living sacrifice--holding nothing back--He actually changes the way we think...and His will is GOOD, PLEASING AND PERFECT. 
Psalm 37:4 says, "Delight yourself in the LORD and he will give you the desires of your heart." 
The key is loving God first, and He changes our desires into Godly ones. Don't follow the example of someone who seems to be miserable in their service to God, chances are, that person is not really following God's will for their lives.
God's will is always good, pleasing and perfect, but that doesn't mean it is without trials. It means that the person who is walking in total surrender to God will enjoy serving Him and the plans He has for their life will be like a dream come true.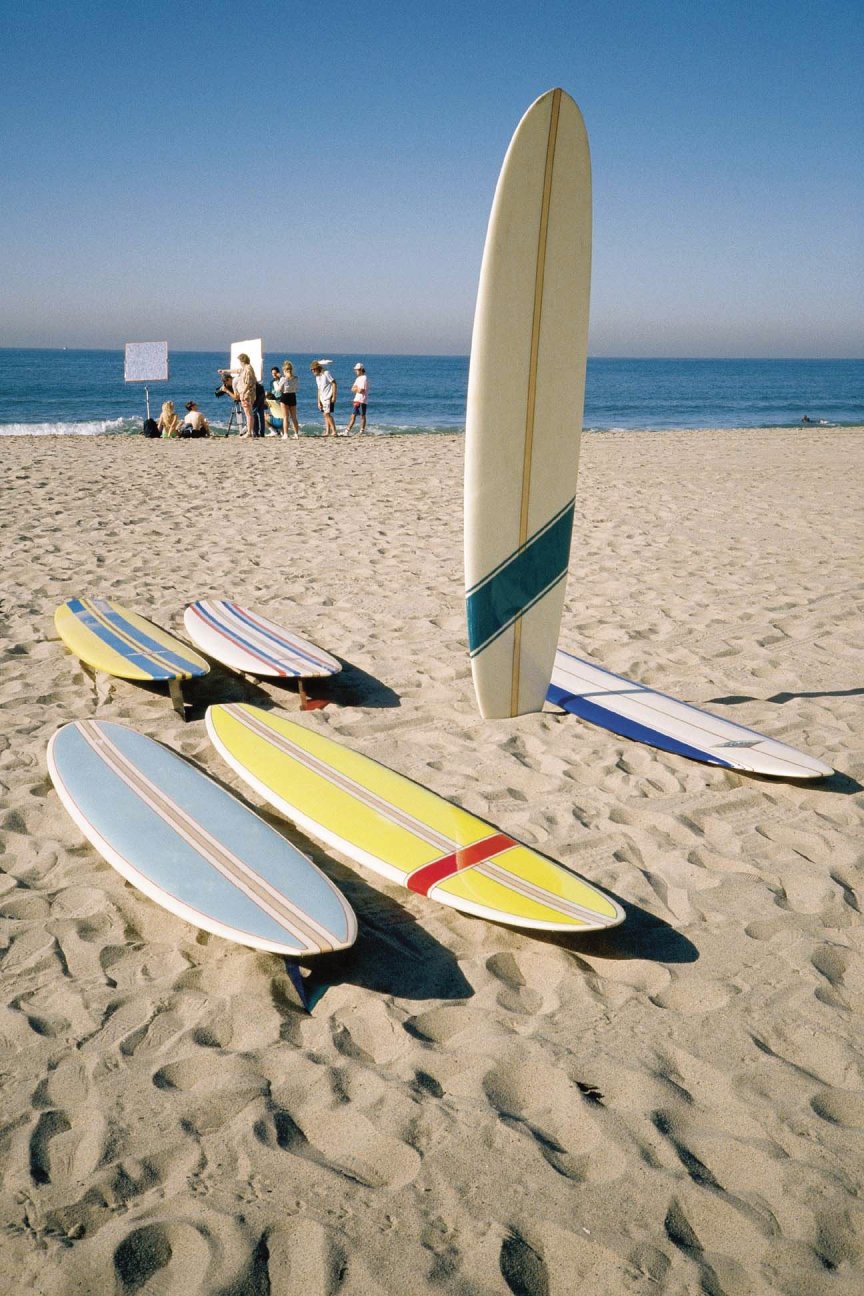 I love the movie
Soul Surfer,
the true story of Bethany Hamilton, a girl who lost her arm during a shark attack while surfing. God used her tragedy to showcase His strength in her and answered her very specific prayer about using her life. His will for her also included fulfilling her dream to become a pro surfer. 
Serving God is a wonderful adventure, and He has a specific purpose for each of our lives.  I am so blessed to have parents who modeled God's goodness to me. They always had my best interest in mind, and I knew that I could trust them because of their love for me. That kind of trust in God's goodness and love for us is what motivates us to hope even when our circumstances might seem bleak. 
I've been thinking a lot lately about the difference between the missionary life, and the lives of the rest of us back home. How would my life be different if I was a missionary? 
The first thing that comes to my mind is that I would be totally dependent on God...in everything. Every aspect of my life would be devoted to Him 100%.  My focus would be on how I could best use my resources and my time for God's purposes and my calling. Every day I would filter everything through that title: missionary. 
Page 33 "When your bank account is full, do you just dish out money for anything, whenever it is wanted or needed? Or do you take the time to pray and seek God, waiting upon Him to speak to you and show you how to handle the resources He has given you? By always looking to Him, even in the good times, we show that our lives are fully dependent upon Him and Him alone." 
The Bible teaches through the parable of the talents found in Matthew 25 that to those who use well what they have been given, more will be given to them.
I loved the time I spent at a small orphanage in Mexico. Being on the mission field is so amazing, so peaceful, so refreshing. My question is, can I live here in the United States and still keep my focus 100% on God's kingdom like a missionary? I'm planning to try. I'm excited to embark on this adventure and see where it takes me.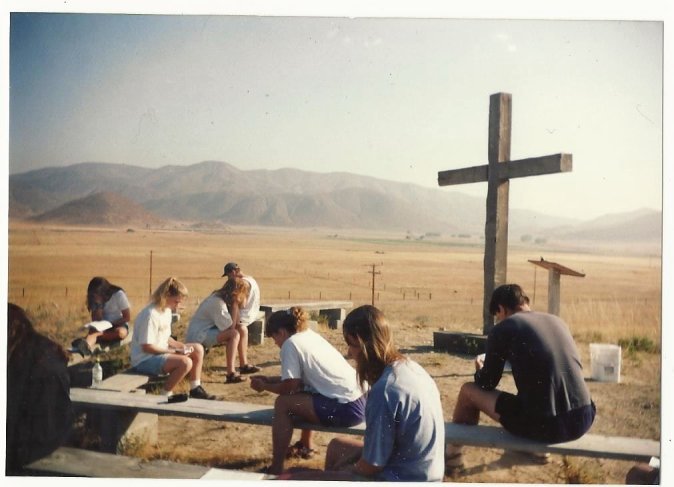 I love the line from the cartoon, The Incredibles, at the end when the mole pops out of the ground and says, "I wage war on peace and happiness!" For some reason it is so out of the blue that it makes me laugh every time. 
The thing is, I feel like I want to wage war on two things too. Not peace and happiness, but legalism and selfishness.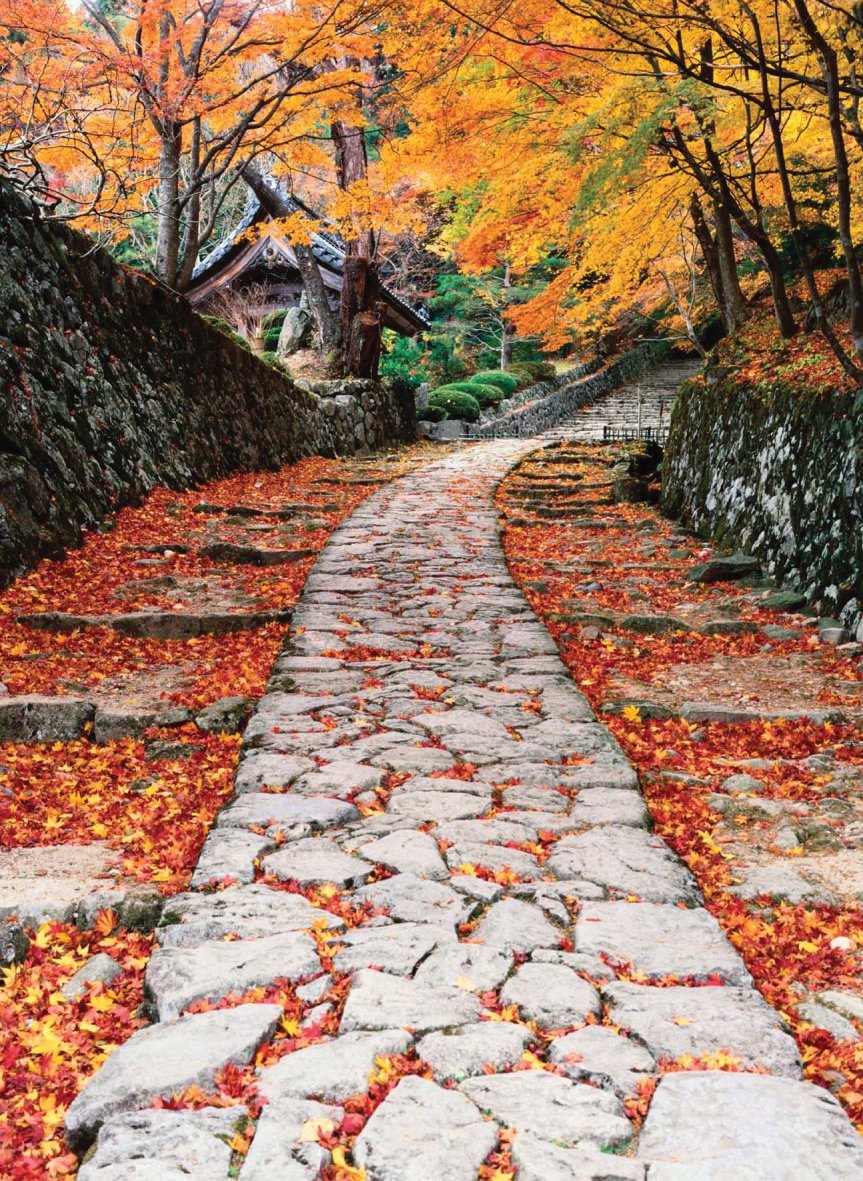 The Bible says in Matthew 7:13 "You can enter God's Kingdom only through the narrow gate. The highway to hell is broad, and its gate is wide for the many who choose that way."
Matthew 16:24-25 "Then Jesus said to His disciples, "If anyone desires to come after Me, let him deny himself, and take up his cross, and follow Me. For whoever desires to save his life will lose it, but whoever loses his life for My sake will find it."
There's two extremes I have noticed. Some believers have gotten down the "deny yourself and take up your cross" part really well, but they don't seem to understand about the adventure of following Jesus, or the abundantly wonderful life that He offers. They don't have any joy in their lives. They come across legalistic and prudish. They usually get burned out, and they turn people off to God. 
The other extreme is the people who want the abundant life and blessings from God without denying themselves at all. They are the ones who heap up riches on this earth for themselves, ignoring the needs of others. Not thinking about how God might ask them to sacrifice in order to help feed a starving orphan etc. There's even whole churches with this mentality, spending all of their money on themselves instead of investing in eternity through reaching out. Giving in the New Testament usually focused on helping believers in another area or helping the poor. 
Let's be those who walk on the perfect, narrow path. Those who deny ourselves in order to gain the true adventure filled life God intends for us, fulfilling our purpose on earth of being His body. 
In my last post, I talked about how the Bible compares the Christian life to a race. The Bible also teaches that Christians are part of the body of Christ (1Corinthians 12:27). We work together to accomplish God's plans. Ephesians 2:10 says, "For we are God's masterpiece. He has created us anew in Christ Jesus, so we can do the good things he planned for us long ago." Isn't it exciting to think that God has specific good works planned for us to do? Have you ever wondered what those works are? If you're not sure about it, talk with God. He will show you. 
There is much work to be done, but sometimes as Christians, we can let ourselves get flabby. It is so easy to get distracted living in a country of plenty. It is so easy to focus on ourselves only, and not on the reason God has blessed us in the first place...so we can pass that love and blessing on to others. I have experienced visiting third world countries where people literally lived in cardboard houses, yet they were spiritually wealthy. The best part is that when we are doing what God has created us to do, nothing can compare with that kind of abundant and fulfilling life. 
1 Timothy 7b-8
"Exercise yourself toward godliness. For bodily exercise profits a little, but godliness is profitable for all things, having promise of the life that now is and of that which is to come." 
I just finished reading the book
Kisses from Katie
 . What an inspiring story about a girl who lives out every day following God's call on her life. The following is a video about the author, a young woman who found the good works God had planned for her. She was senior class president at her school and homecoming queen before embarking on this exciting adventure.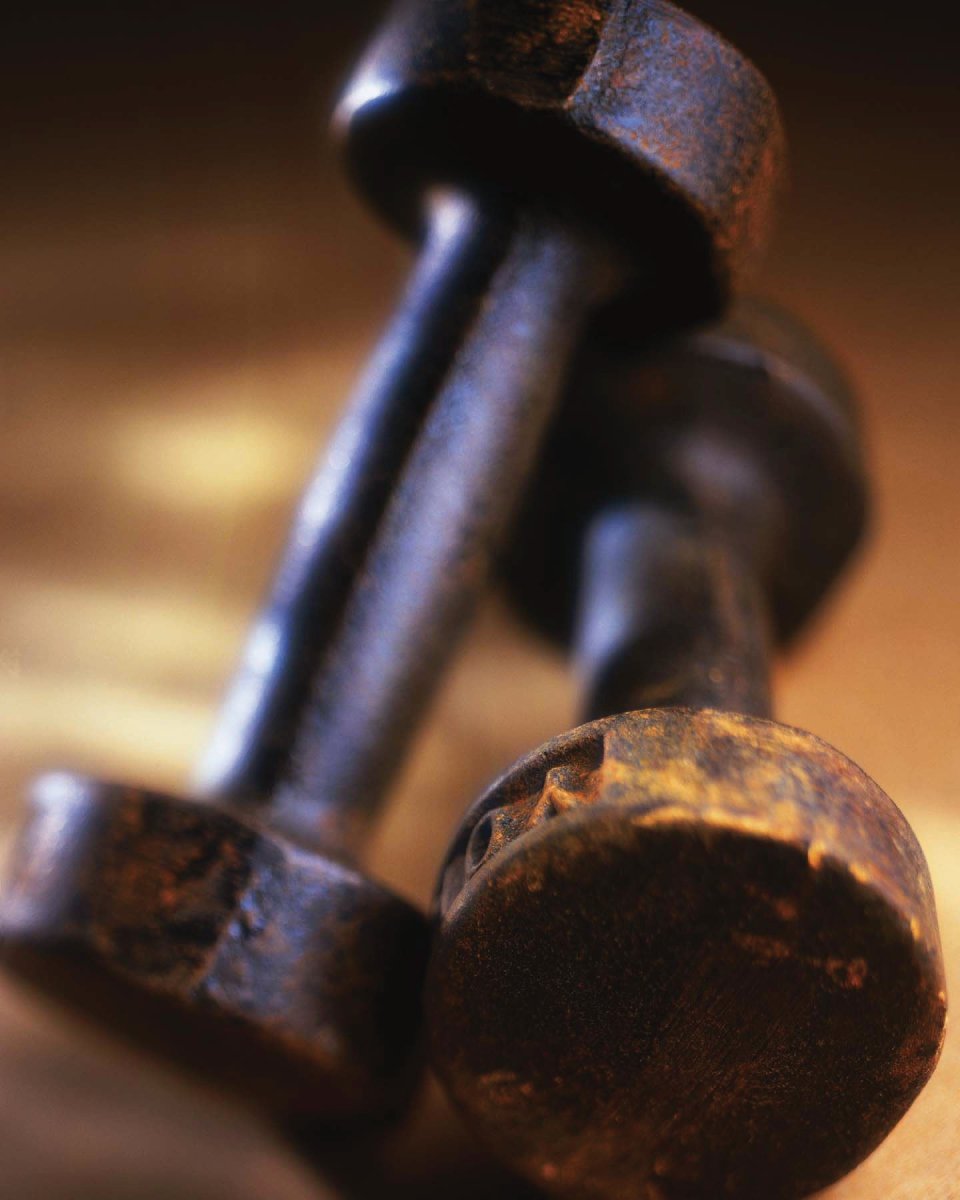 Hebrews 12:1-2 is one of my favorite sections of scripture:
"Therefore, since we are surrounded by such a huge crowd of witnesses to the life of faith, let us strip off every weight that slows us down, especially the sin that so easily trips us up. And let us run with endurance the race God has set before us. We do this by keeping our eyes on Jesus, the champion who initiates and perfects our faith. Because of the joy awaiting him, he endured the cross, disregarding its shame. Now he is seated in the place of honor beside God's throne."
I have never been much of a race runner, but at one time I decided to train for a half marathon. During my "training" my husband would occasionally run next to me on the treadmill at the gym. One time, I noticed that my treadmill was broken. When I put in my usual running speed, I was still walking. So, I increased the speed until I was jogging at a comfortable pace. The funny thing was that the treadmill said I was going much faster than I actually was. After about 3.5 minutes, it said I had already gone a mile. Pretty soon, I noticed my husband glance over. I think his eyes just about popped out of his head, and then he started pushing the up arrow on the speed button for his treadmill. He looked ridiculous trying to match my "fake" speed! I got hysterical and wasn't able to keep running, but I often wonder how long he would have tried to keep up that ridiculous pace.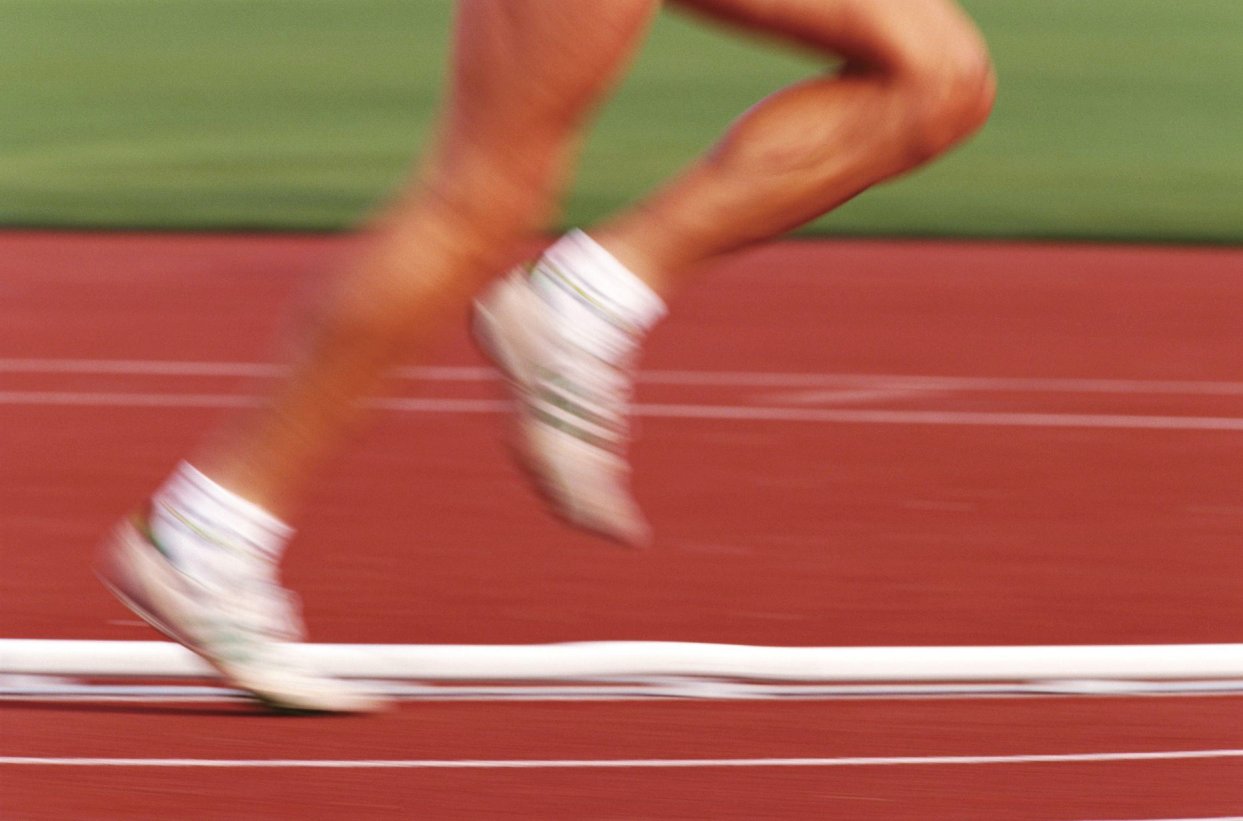 One thing I noticed while running the actual race (I ended up only running the one mile, and I think five-year-olds were passing me) was that no one was carrying any extra weights. No one had a purse, or a backpack etc.
The Bible compares our Christian life to a race. Sin can trip us and make us fall, and weights can slow us down. What are weights in the Christian life? Luke 18 talks about a rich young ruler who asked Jesus what he must do to inherit eternal life (win the prize). Jesus told him to sell all of his possessions,  give to the poor (storing up treasure in heaven) and come and follow Him. The rich young ruler was sad, because he had many possessions. It is not a sin to have wealth. Jesus was asking him to give up the one thing he was putting above God.

Have you surrendered everything to God, or is there one thing that you wouldn't be willing to give up if He were to ask you? Is there anything that is hindering your progress in your relationship with the Lord? I have observed that there is no way for a Christian to stay stationary in their walk. They are either moving towards the Lord, or away from Him. So many things in this life can become weights that we are carrying around with us. Just like it is difficult at first to get in shape physically--but feels so great once we do--getting in shape spiritually has even more rewards. Eternal rewards. 
This Easter Weekend, let's remember that Jesus gave up everything for us. Let's fix our eyes on Him, and on the joy of eternal pleasures forever in His presence. And, let us lay aside anything that is keeping us from running the race as efficiently as possible.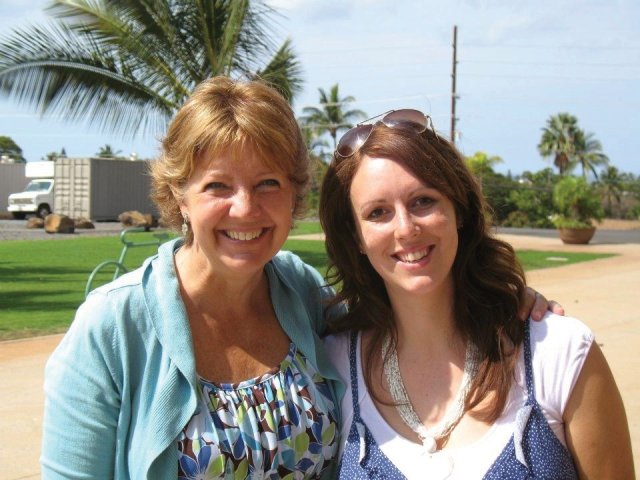 I recently took a trip to Maui and had the wonderful opportunity of meeting one of my role models,
Robin Jones Gunn
, author of the
Christy Miller Series
. Since then, I've been doing a lot of thinking about role models. I believe it is important for us to have good role models. In 1 Cor 4:16 Paul says, "So I urge you to imitate me." The next verse goes on to talk about how we should follow Paul as he follows Christ. 
Sometimes I hear Christians talk about how no one should follow their example, as if it would be a bad thing. When I was a cheerleader, one thing our cheer coach ingrained in us was that we were leaders and should always be setting a good example for others to follow in our public, as well as in our private lives. 
Have you ever thought about what kind of place the world would be if everyone was exactly like you? It's a staggering thought. My husband's boss once told him, "Everyone's good for something, even if it's a bad example."

People are watching your life...and imitating you. Whether it is a little sister or a friend at school. 
This brings us to two important questions:
1) Who are your role models? What kinds of results are their lives producing? Are they the results you would like for your life? Are they results that will please God?

2) What kind of role model are you? Will people who are around you be inspired to walk closer to the Lord? 
1 Corinthians 15:33 says, "Do not be misled: 'Bad company corrupts good character.'" 
Choosing our role models carefully is so important. Having Godly role models and mentors is equally important. If you don't have anyone in your life who inspires you to grow in your faith, maybe it's time to search for someone. Maybe it's also time to be that someone.

I love hearing testimonies about what God has done in people's lives. Jesus came to set captives free from sin. Did you know that your testimony doesn't end the day you were born again? It begins there.
Can you imagine how strange it would be to hear someone say something like, "I was addicted to drugs, then I got saved and I'm still totally addicted to drugs but I am forgiven." Yet, that's how some people professing to be Christians live...stuck in bondage to sin.
Romans 6:14-16 says, "Sin is no longer your master, for you are no longer subject to the law, which enslaves you to sin. Instead, you are free by God's grace. So since God's grace has set us free from the law, does this mean we can go on sinning? Of course not! Don't you realize that whatever you choose to obey becomes your master? You can choose sin, which leads to death, or you can choose to obey God and receive his approval."
So, God's grace is what saves the Christian and it is also what changes the Christian. 
Galatians 3:3 says, "Have you lost your senses? After starting your Christian lives in the Spirit, why are you now trying to become perfect by your own human effort?"
The secret to overcoming sin takes the same humble heart as being born again. If you try to make a bunch of rules in order to avoid sin, or promise God you will never do it again, you might be able to do well for a while, but you will end up prideful in your own abilities and devastated when you fall.   Peter the apostle promised Jesus he would never deny Him, then fell asleep when Jesus told him to pray that he wouldn't fall into temptation, and ultimately denied Him three times.
The key is simple really. Just follow these three steps:
2) Confess that you want God to change you. (He won't force you)
3) Pray that you do not fall into temptation and put God's word into your heart.
What's your cardboard testimony?
Christian Books for Girls
I've been thinking a lot lately about bullies and snobs. The truth of the matter is...I was once a snob and I didn't even know it. Sure I was nice to everyone, but that didn't mean I saw them the way Jesus sees them. Moving away from my home town has given me a broader perspective. I used to joke about "Walmart people" etc.
Working in the fashion industry for seven years only made my snob attitude worse. But, over the last few years, God has totally changed my heart. Now, I see all people as valuable to Jesus, and it is my job to treat them as the treasures that they are to Him. I am so ashamed that I once cared more about what other people thought of me than I did about truly loving others. So many people out there are hurting. So many kids are lonely and in need of a true friend. As Christians, it is our duty to look past their outward appearance, and love them just like Jesus did. It's one thing to be "kind" to someone but still think you are better than them. It is totally another thing to consider them an equal.

James 2:1-4 says, "My dear brothers and sisters, how can you claim to have faith in our glorious Lord Jesus Christ if you favor some people over others? If you give special attention and a good seat to the rich person, but you say to the poor one, 'You can stand over there, or else sit on the floor'—well, doesn't this discrimination show that your judgments are guided by evil motives"

There is no place for a Christian to ever make fun of someone else because of their shabby clothes, their weight, their unfashionable hair, or their financial status etc. True love looks past the outward appearance, and only Jesus offers this kind of true love. Let's love like Jesus.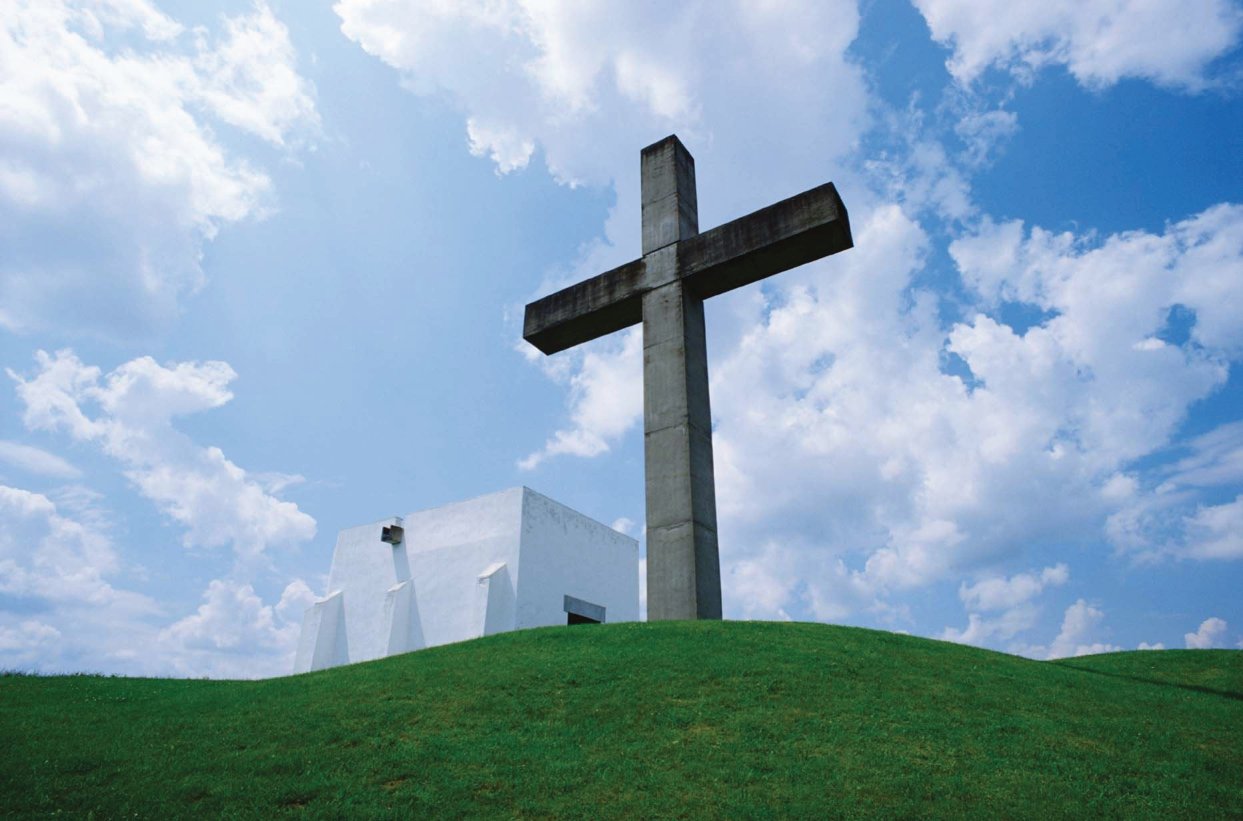 Over the years, I've heard people, who are clearly living their lives in direct contradiction to God's word, say things like, "I'm praying for the right job," or "I'll be praying about that. etc." 
Today, I read a verse in Proverbs 28:9 which says, "If anyone turns a deaf ear to the law, even his prayers are detestable." That's so interesting. The Life Application Commentary on this verse says, "God does not listen to our prayers if we intend to go back to our sin as soon as we get off our knees. If we want to forsake our sin and follow him, however, he willingly listens--no matter how bad our sin has been. What closes his ears is not the depth of our sin, but our secret intention to do it again." 
It can sometimes be confusing when people talk as if they are Christians, but live as though they are not. Romans 8:19 says, "For all creation is waiting eagerly for that future day when God will reveal who his children really are." It is a mystery who God's children really are. Not everyone who claims to be a Christian is really saved. A true child of God will have a changed life, not one they have mustered up by trying hard to follow God's rules, but a life of freedom from the chains of sin because of the miraculous work of God. There is nothing more encouraging than hearing the testimony of someone who's life has been dramatically changed by God's free gift of salvation.
There is one prerequisite to receiving God's grace to cover our sins. It is humility. Three times the Bible says that God opposes the proud but gives grace to the humble (Proverbs 3:34, James 4:6, and 1 Peter 5:3).
So, the key to receiving God's grace for the free gift of salvation and the key to overcoming the sins in our lives once we have been born again is the same: humility. Trying harder will never help. The secret is admitting we want and need God's help. As soon as we admit this, God will give us His grace and victory.

/